Hit the road and take in some spectacular scenery on these American highways.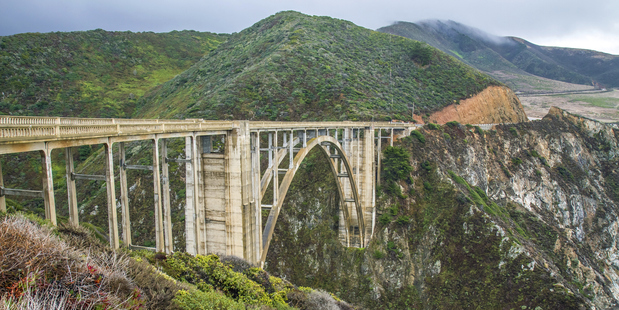 Colorado's US 550 is also known as the Million Dollar Highway not just for its million-dollar views but because the roadbed fill contains valuable ore. The route passes canyon drops and soaring peaks.
Utah's alpine route (Highway 150) begins west of Kansas and climbs 3200m as it heads for Wyoming. The scenery is fantastic with views of the peaks, passing Mirror Lake and trails and campgrounds in the Uinta-Wasatch-Cache National Forest.
On Hawaii's "Big Island" three state routes, 11, 19 and 190, circle the island's perimeter. It passes deserts of lava, jungles, farmland, live lava flows, beaches, mountains and valleys. The drive is 483km so it's worth taking a few days to appreciate the scenery.
The Overseas Highway into the Florida Keys is a 181km series of roads from the Florida mainland to the United States' southernmost point, Key West.
Hugging cliffs, the Pacific Coast Highway follows the California coastline for five hours, passing through Big Sur's redwoods, Monterey Bay and wine country.
This 204km highway in Alaska connects Anchorage and Seward. You can expect to see waterfalls, fishing villages, mining towns, forest and glaciers and you just might spot eagles, moose and beluga whales. The road climbs 304m into the mountains and then descends to sea level all within an hour.
PLAN YOUR ROAD TRIP
To book your USA road trip: See House of Travel.
Further information: See visittheusa.com.
BE IN TO WIN
Take the quiz, find your roadie and be in to win $10,000 towards your ultimate USA roadie!