Andrew Potter flies Ryanair from London's Stansted to Stockholm (well, almost)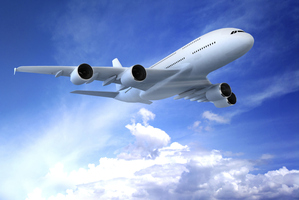 The Plane: Boeing 737-800, the only aircraft type Ryanair uses. It has more than 300 of them.
Class: Are you kidding me? This is the airline that wanted to remove all the seats and make its jets standing room only to pack more passengers on. Seriously.
Price: At 54 ($104), a bargain, and booked at the last minute. Ryanair is hard to beat on price, which is why it has been able to grow into one of Europe's largest airlines, but there are dozens of hidden charges to trap the unwary traveller. In 2011, Ryanair raked in 715 million profit from these "ancillary revenues", its code for anything charged above and beyond the cost of your ticket. Cheap, but nasty.
On time: Perfectly, and Ryanair trumpets this fact over my flight's PA the moment we land. This punctuality is achieved by brutality at the departure gate.
My seat: Ryanair does allocated seating, but for an add-on fee of 10.
Otherwise it's a free for all. I end up halfway down the aisle. Leg room is non-existent. Even when there's no seat pocket.
Fellow passengers: A large group of Swedish bogans returning from a drag-racing festival in England.
How full: Any more full and we would be standing.
Entertainment: A selection of magazines and newspapers are available, but you have to pay. Stewardesses also sell scratch-and-win cards, which could be called entertainment, in Ryanair's business model at least.
The service: Dragon at the gate obsessively polices bag size and weight, stinging rule breakers with a hefty last-minute fee.
Food and drink: Unremarkable. "Would you like a Ryanair scratch card with that?"
The toilets: Ryanair boss Michael O'Leary wanted to make passengers pay to use the toilet. And he wanted to do away with co-pilots and train stewardesses to step in should the captain need help. All forbidden under aviation rules, but got his "low-fare" airline a few free headlines, as he hates paying for advertising, too.
Luggage: I had 10kg carry on, which must conform to strict size rules. A bag in the hold costs 15 for a meagre 15kg, then 20 a kg after that. Golf clubs and skis don't count as baggage, they have another fee. If you don't book your bag online expect to pay plenty at the airport.
The airport experience: Stansted is London's main airport for budget carriers and is basic but functional. If you lost the boarding pass you printed at home, Ryanair will charge you 70 to do it for you at the airport counter. Ryanair's "Stockholm" airport is actually more than 100km from the Swedish capital. The bus ride from airport to city centre is almost longer than the flight.
Would I fly this again? Only if I'm desperate. Budget competitors like EasyJet offer a far more pleasant experience than Ryanair and its hidden charges. If you must fly with them check all the fine print. With Ryanair it's flyer beware. But there are signs Ryanair's business model is turning off travellers. Ryanair issued its first-ever profit warning recently, so it's vowing to be nicer to customers in the future.