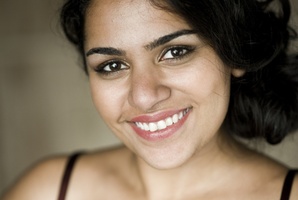 The best holiday I've ever had was ... Between 2009 and 2011, I covered Paris, London, Berlin, Brussels, Amsterdam, Venice, Rome, Barcelona, Madrid, Marseille, Lyon plus various small towns in the Netherlands and France. These were the most inspiring holidays I had because they were filled with art and live performances.
And the worst was ... Can't really think of a worst one. Even when I was dog sick this year on my trip to the Himalayas I had to the most spectacular view from my bed. Pretty hard to feel sorry for yourself with a panoramic view of the Himalayas.
With endless time and money I'm off to ... Paris, with a holiday home in Spain. I think I just want to live in Woody Allen's movie Midnight in Paris. Or Vicky Cristina Barcelona. Can't decide.
The best travel advice I have is ... Get involved. I think travel is best when you have more than just holidaying as a reason. I have always loved working at festivals in Europe because it means you meet other artists and see lots of inspiring stuff to bring back with you.
I never leave home without ... A journal, a pen and a pair of sunglasses.
Nisha Madhan stars in Indian Ink's latest work Kiss the Fish, now on at Auckland's Q Theatre until October 5. For more info head to indianink.co.nz