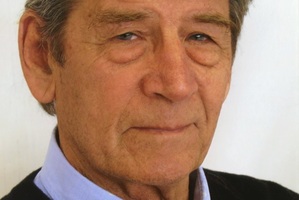 The best holiday I ever had was ... driving overland from London to Colombo in 1959 with four other guys. We crossed Europe, Turkey, Iran, Pakistan then went down the east coast of India to Ceylon. At that time only the Oxford/Cambridge Landrover team and Peter Townsend fleeing the British Press following his break-up with Princess Margaret had tackled this journey. It took 11 weeks to cover the distance in a Volkswagen Microbus.
And the worst ... in a camping ground at Paraparaumu. Living under canvas with minimum comfort and inadequate equipment reminded me of the privations of wartime and having to spend a lot of time in air raid shelters. Give me the comforts of a hotel/motel anytime. I detest camping!!
With endless time and money I'm off to ... well, I think I would cruise the Greek Islands and finish writing a book and two plays that I started some years ago.
The best travel advice I have is ... Get out and do it.
Test yourself with varied cultures and languages. You'll be amazed how well you can survive on less than you think it will cost.
I never leave home without ... at this time of my life, my wife.
Ken Blackburn performs in the latest drama by award winning NZ writer April Phillips, Motel, playing at The Basement from August 13-24. For more info head to moteltheplay.com