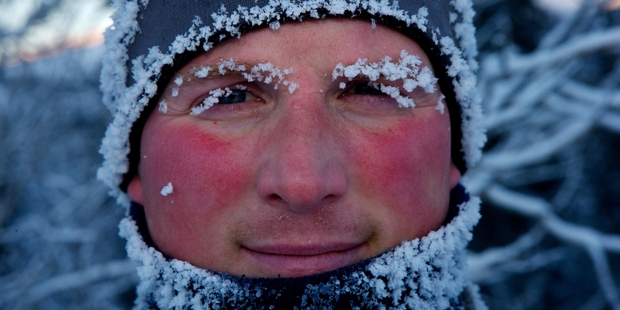 What was your greatest holiday: Staying home. After being on the road most of the year, I wouldn't be anywhere else. When I am on assignment, freezing on some isolated corner of the poles, I find myself craving the simple things like mowing my lawn and sipping a beer on my backyard hammock. That said, I love my job so much and it takes me on such amazing adventures doing the things I love best, like diving with sea mammals or hiking through a pristine forest, I feel like I am on holiday.
And the worst: One where I have to deal with a huge crowd. A crowded beach, a crowded cruise ship, a crowded city would give me anxiety.
If we bump into you on holiday, what are you most likely to be doing: Hanging out in nature. Hiking, diving, listening to nature.
If we could teleport you to one place in New Zealand for a week-long holiday, where would it be: I have dreamed for years of photographing orcas underwater.
How about for a dream holiday internationally: It may sound silly, but the places where I work would be some of my favourite destinations for a holiday. Antarctica would be at the top of my list, but I have also dreamed of seeing the wilds of Africa or Southeast Asia.
What's the dumbest thing you've ever done when travelling: I left my carry-on full of camera gear in a lounge. I barely had enough time to run back and get it.
Complete this sentence - "I can't travel without ...": My noise-cancelling headphones. I find crowd noise in airplanes and airports exhausting.
What's the best travel tip you've ever been given: Roll with the punches. When you are on the road as much as I am, you have to accept the many inconveniences, discomforts, delays that happen and try to maintain a positive attitude.
What was the most memorable meal you've had while travelling: Sinking my teeth into a hamburger and a beer after three months of living on the sea ice, eating mostly raw seal meat and tea.
What's the best thing you've brought back from a trip: The memories and pictures, of course.
Favourite airport to land at: Christchurch, New Zealand military base after months in Antarctica.
What's the next trip you've got planned: National Geographic won't let me say but I will give you a hint - it is in my home country of Canada and involves a tonne of patience while waiting for carnivores.
Paul Nicklen, of National Geographic, presents Into the Icy Realms on July 29 at ASB Theatre, Aotea Centre. adventureworld.co.nz