Music City USA is home to a wide genre of music, but if you come here it's the country and honky tonk scene you should embrace - and the southern cooking.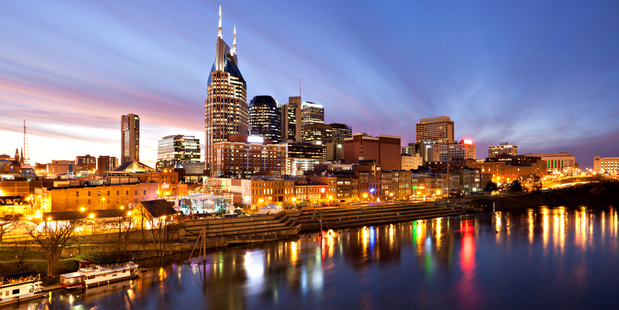 Country Music Hall of Fame
This is a pilgrimage for music fans of all genres because so many new sounds were developed by the men and women featured in this stunning building. From Elvis and Hank Williams to Waylon Jennings and Vince Gill. But make sure you add a tour of Studio B. This studio, where Elvis cut half of his catalogue of music, is still a working studio and the same Steinway grand piano that could tell many a story is tuned every week.
Johnny Cash Museum
It's been a long time coming but the Man in Black now has his life on display in his very own museum - complete with gift shop, of course. You'll be greeted by staff dressed like Johnny and inside are all of his gold and platinum records, his stage costumes and that of the Carter family, whose daughter he married. Love letters to June, memorabilia and audio over the years of his concerts. Here's a glimpse inside.
Honky Tonk Row
Wander about three blocks along Broadway in downtown Nashville for live music booming from every bar. They start early too so a foot-tapping afternoon beer is about as popular as after sun down. We're piano fans in our family, so a highlight was Big Bang dueling piano bar where young guys in T-shirts and jeans belt out requests.
Loveless Café
For real southern dining, drive about 25 minutes past elaborate homes on huge grounds to the most popular brunch destination in town. It's all about smoked ham, grits, fried chicken and biscuits (read: scones). Coffee is filter only and the smoke house is located on site, along with a gift store selling their famous homemade jams and other products.
Grand Ole Opry
My one regret from our whistle-stop stay in Nashville was not making time to visit the Grand Ole Opry. I didn't realise that they still record a radio show from here live and up-and-comers, legends and current stars take to the stage each and every night with several of them sharing the stage. Vince Gill and Carrie Underwood are coming up in the next little while. This is where all the greats got their starts.
- nzherald.co.nz