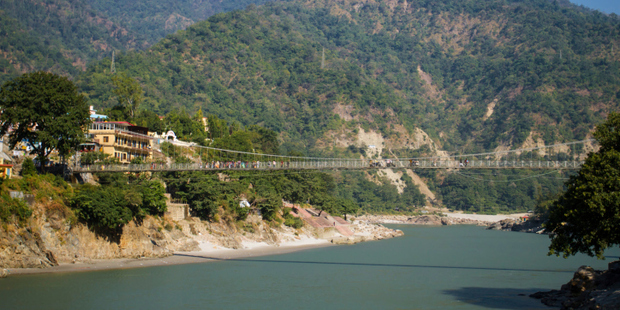 My wife and I are looking for our lifetime trip and have thought a train journey through India may be a worthy option. Is this a realistic way to see India, city and country? - Peter Robertshaw
Lonely Planet's Sarah Bennett and Lee Slater write:
The answer is a resounding yes! India's quintessential journey is still the long train ride. Domestic flights are increasingly common, but as the train's 20 million daily passengers could attest, you can't appreciate India's diverse landscape from a plane. The train's also where you can mix with locals, learning about Indian culture the old-fashioned way - over a cup of tea and to the rhythm of the rails.
The Indian Railways network is around 65,000km, with routes criss-crossing the entire country, so your options are almost limitless. Lonely Planet's India guidebook is a good place to start planning your trip. As well as being packed with things to see and do and places to stay and eat, it has excellent tips on train travel.
The Man in Seat 61 remains an ever-useful resource for train travel worldwide.
Seats can fill up quickly, so take advantage of bookings opening 90 days before departure. You can buy tickets from these websites: irctc.co.in, cleartrip.com and makemytrip.com.
Singapore add-on options
I have booked a seven-day stopover in Singapore. Can you recommend sites? My children are also torn on whether to go to Malaysia or Indonesia? What's the best deal, or could we go to both? - Rey Gonzales
Lonely Planet's Sarah Bennett and Lee Slater write:
Considered by many the perennial stopover city, Singapore has developed into a destination in its own right and jostles for top spot among Asia's best cities. A week will give you an excellent taste while not having to rush around too much. Here are some of the highlights chosen by our authors.
Singapore's hawker food is the stuff of legend. A great place to sample it is at the Changi Hawker Food Centre. Row upon row of stalls offer bewildering variety. If in doubt, try the classic nasi lemak (coconut rice dish), ikan bilis (fried anchovies) or sambal chilli.
Singapore Zoo is arguably the world's best and one of the few places outside Borneo and Sumatra where you can stand under trees with orangutans a few feet above you. As evening closes in, you can get close to nocturnal creatures such as leopards, free-ranging deer and Malayan tigers.
Singapore has a surprising number of green pockets, including Bukit Timah Nature Reserve, where you can hike trails under a lush forest canopy among roving monkeys and noisy insects. Other verdant escapes from the hustle and bustle include the Botanic Gardens. Pulau Ubin, Singapore's rustic island getaway offers a glimpse of traditional kampong (village) life.
With every brand imaginable and over 20 malls packed into a 2.5km strip, you can shop in Orchard Rd until you drop. This is retail therapy at its decadent best. Stash purchases at your hotel then head to Emerald Hill's Peranakan architecture and happy-hour bar specials.
See the city's colonial past set against its modern glamour on a walking tour or river cruise then sample a Singapore Sling at Raffles Hotel for a whopping $25. At that price you'll need a stiff drink.
Choosing between Malaysia and Indonesia as your next place to visit isn't easy. Both are desirable with beautiful beaches, vibrant cultures and delicious cuisines. They can be very economical - see the relevant chapters of Lonely Planet's Southeast Asia on a Shoestring for details.
If you can spare time during your Singapore trip hop on a bus or train to Malaysia; the laid-back city of Johor Bahru and Unesco-listed colonial Melaka are feasible day-trips. Pulau Tioman, Malaysia's east coast paradise island can also be visited in one day if you fly from Changi Airport. It's also possible to catch a short ferry ride to Pulau Bintan island. Its noisy, dusty, potholed streets are very Indonesian.
WIN A LONELY PLANET GUIDEBOOK
Email your questions to travel.info@lonelyplanet.com and they'll be answered by Lonely Planet's experts.
In addition, the best question each week will earn a Lonely Planet guidebook. Add your postal address and the guidebook you'd like (see lonelyplanet.com).
Not all questions are answered and Lonely Planet cannot correspond directly with readers.