Advice on planning a seven-day itinerary in Kerala, India and finding the best battlefield tours in France and Belgium.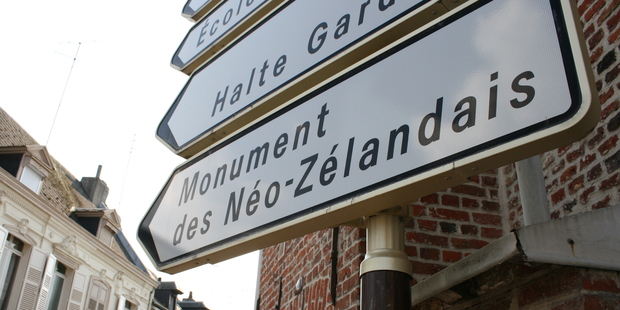 We are planning to spend about seven days in Kerala in southern India. We are interested in spending a night in a houseboat at Alleppey, and another night in Kanyakumari. The rest of the time would be spent in Trivandrum and Cochin. We are not keen on beaches, except Kovalam, but we would like to visit some old churches and suchlike. What would be the best option for travelling between the various cities, and can you suggest an itinerary? - Sanjeev Damle
Sarah Bennett and Lee Slater write:
Start your adventure by flying to Cochin International Airport, where regular flights connect with Mumbai and Delhi. Cochin is also known as Kochi, and its islands and peninsula have been attracting traders and explorers for more than 600 years. You could easily spend your whole week soaking up its ancient mosques, Portuguese houses, giant fishing nets from China and a 400-year-old synagogue, all mixed in with crumbling remains of the British Raj.
Other highlights include the Indo-Portuguese Museum and the 16th-century churches of St Frances and Santa Cruz basilica on Fort Cochin.
From here, go south to Alleppey (Alappuzha) and to the famous waterways that fringe the coast and trickle far inland. Hundreds of houseboats are for hire, from rust buckets to floating palaces. Get ready to barter and make sure you inspect the vessel before agreeing on a price.
Further down the coast is Kerala's capital, Trivandrum (Thiruvananthapuram), from where many travellers springboard to the beach resorts of Kovalam and Varkala. If you decide to stay in Trivandrum, the Sri Padmanabhaswamy Temple and Zoological Gardens are peaceful retreats; more wildlife can be spied at the idyllic Neyyar Dam Lion Safari Park out of town.
Kovalam is Kerala's most developed resort, and while appealing, it also has more than its share of touts and tourist tat.
For a seaside fix, you could head to Varkala, north of Trivandrum. Perched almost perilously along the edge of dizzying cliffs, this low-key resort has a beautiful setting and a fetching strand of golden sand.
The end of the road is Kanyakumari (Cape Comorin), mainland India's southernmost point, a three-hour train or bus ride from Trivandrum. Visit the finely decorated Kumari Amman Temple, then the Gandhi Memorial before watching the moon rise over three mingling seas.
Getting around Kerala is easy, if a little hectic. The state-run network of buses services most towns and cities. While not particularly fast or comfortable, they are reliable and nearly always punctual. Private buses ply the same routes and more, but although more comfortable than the state-run coaches, can be erratic in their departure times.
Trains are also a good option and run all the way down the coast from Ernakulam, near Cochin, through Alleppey, Varkala and Trivandrum and then into Tamil Nadu and on to Kanyakumari. Instead of backtracking all the way back to Cochin, you could fly back to Delhi or Mumbai from Trivandrum.
*****
I wish to travel on my own to northern France and Belgium to visit World War I trenches and battlefields. My grandfather was decorated for bravery in the Beaudignies/Le Quesnoy area. Do you have suggestions on tours and accommodation? - Ken Dickinson
Sarah Bennett and Lee Slater write:
Le Quesnoy retains a strong link with New Zealand.
Every year on Anzac Day, the New Zealand Ambassador to France presides over a ceremony to commemorate the New Zealand soldiers who sacrificed their lives liberating the town. The townspeople also pay their respects on November 4, the anniversary of the liberation.
Although we couldn't find any tours specifically for Beaudignies/Le Quesnoy, bespoke tours can be arranged through respected companies such as Battlefields Experience, Western Front Tours and Guided Battlefield Tours. Armed with a good guidebook and a smattering of French, you could organise your own trip.
Lille, the cultural hub of French Flanders, is a good place to base yourself. Thanks to the Eurostar and TGV, it's easily accessible from Paris, Brussels and London.
Amiens and Arras are also good options and close to the Battle of Somme memorials.
All of these towns are linked by train, but a hire car will make things easier.
When you visit Le Quesnoy, visit the striking New Zealand memorial that depicts Kiwi soldiers scaling the town ramparts with ladders in one of the most memorable and audacious attacks of the war. The town's Office de Toursime will point you in the right direction.