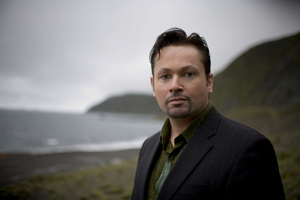 The best holiday I've ever had was... my first trip to Bali. My travel companion got sick and had to go back to NZ, which forced me to be daring and adventurous rather than just hang out on the beach. I met some fabulous fellow travellers, and ended up right at the top of one of the volcanoes in this little place that overlooked the massive crater. Waking up early in the morning to see it all filled with mist was SPECTACULAR!
And the worst was... a trip from New York to Colorado on Greyhound, $99 each way, so I couldn't resist it. It turned out to be the trip from hell. On the way home it was 50 hours non-stop. The loo broke and for the last eight hours I was absolutely busting, there were beer bottles rolling around the floor, someone got food-poisoning, the bus driver got lost in the middle of Ohio, the police were called at one point as a couple of guys tried to beat the driver up, the woman next to me had her bag stolen by a random guy that got on board.
With endless time and money I'm off to... Iceland, the Faroe Islands and Scandinavia. I'm fascinated by cold places.
The best travel advice I have is... bring water and snacks on board long flights. I get very Kiwi about continually bothering the cabin crew for water and food, so it's good to have a stash of your own. In fact, anything you'd have next to your bed at night, put it in your bag.
I never leave home without... my technology. But I'm slowly learning to travel light. I travelled without my huge laptop, and it was such a novelty to be able to walk around in transit without being weighed down. The iPhone will be the last to go.
Gareth Farr has written an original score for Auckland Outdoor Summer Shakespeare's 50th anniversary show, King Lear, playing at the University of Auckland from March 1-30. See www.maidment.auckland.ac.nz