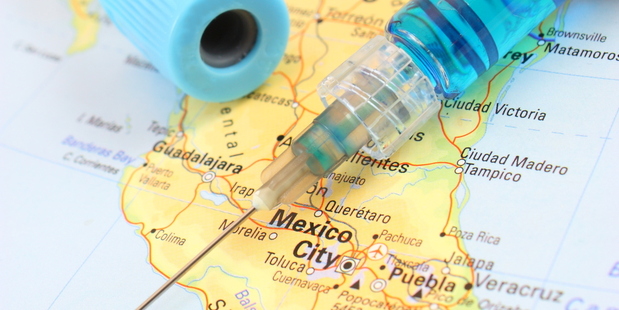 Last year I travelled alone to Transylvania, Romania. It was a very enjoyable experience and would like to go back to see more of the country. I am also interested in spending a few days in Sofia. What are the best tourist sights to visit in Sofia, and is Bulgaria a safe country to travel alone in? - Rebecca Tibbotts
Tucked into the southeastern corner of Europe, Bulgaria is best known for its long Black Sea coast, speckled with historic seaside towns, remote beaches and brash clubland resorts. Elsewhere, however, you'll find wild, heavily forested and hugely varied landscapes ideal for hiking, cycling, mountaineering and wildlife watching.
Bulgaria's capital, Sofia, is an energetic and largely modern city at the base of towering Mt Vitosha. Don't expect to uncover the "new Prague" here; there's a lingering Soviet tinge to the city with its blocky architecture and stubborn Red Army monuments, but there are also some fine parks, absorbing museums, beautiful churches and buzzing nightlife.
The city has many significant historic buildings, such as the neo-Byzantine Aleksander Nevski Church with its bold gold dome and striking Sveta Nedelya Cathedral, admired for its vibrant murals and an equally colourful history.
Other landmark buildings house museums and art galleries, such as the Archaeological Museum, a treasure trove of Thracian and Roman oddments located in a former mosque. The National Art Gallery can be found in the former Royal Palace, displaying a seemingly endless parade of Bulgarian oils. Sharing the palace is the Ethnographical Museum that displays folk costumes, carpets and carvings.
The Monument to the Soviet Army features several statue groups of determined, gun-waving soldiers and smiling, industrious workers. It guards the entrance of the massive Borisova Gradina Park, where other socialist remnants can be found.
Set in a forested valley to the south, the famous Rila Monastery is popular day trip from Sofia. Another is Koprivshtitsa, two hours' bus ride to the east and two centuries back in town. This unique museum-town has almost 400 restored and protected historic buildings.
Eastern Europe is a safe and welcoming place to travel. Sexual harassment does exist, however, and it is not unusual for women to be propositioned in the street. This attention is rarely dangerous and easily deflected with a shake of the head and a firm "no". Pickpockets may pop up, particularly in crowded tourist areas, so keep your wits about you and your valuables in a hotel safe where possible.
Check out www.fco.gov.uk and the Bulgarian section of www.lonelyplanet.com for specific information regarding safety and security, local laws and customs.
Can you please tell me what are the essential travel vaccinations? And how does one get malaria tablets into a pre-schooler for months? - Teresa van der Horst
A useful first port of call on vaccination requirements is the New Zealand Government's travel advisory website, which has current status reports by country.
Similar sites in Australia and the United Kingdom include additional health and security information. A wealth of information for travellers is on the World Health Organization's website, including the useful International Travel and Health book.
Before you embark on your trip, contact your general practitioner for information on vaccinations and any other health precautions. Other prudent measures include having a dental examination, preparing a medical/first-aid kit, and assembling any prescription drugs.
Children are at a higher risk than adults of developing severe malaria, so try to avoid travelling to countries where the parasite is prevalent. If you go, though, take all precautions to avoid mosquito bites and ensure you follow your doctor's advice.
Anti-malaria tablets are extremely bitter, so you are right to predict a struggle on this front. Many parents have success with their toddlers by crushing and mixing them with something sweet. Good luck!
WIN A LONELY PLANET GUIDEBOOK
Email your questions to travel.info@lonelyplanet.com and they'll be answered by Lonely Planet's experts.
In addition, the best question each week will earn a Lonely Planet guidebook. Add your postal address and the guidebook you'd like (see lonelyplanet.com).
Not all questions are answered and Lonely Planet cannot correspond directly with readers.