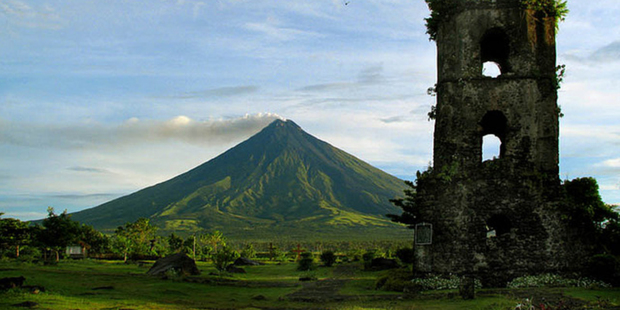 My partner and I have booked eight days in the Philippines to visit the land of his heritage. We would like to go as far south as Leyte and see a few other places. We are on a limited budget and flying in and out of Manila. Can you recommend an itinerary? - Phoebe Anderson
Lonely Planet's Sarah Bennett & Lee Slater write:
Philippine buses come in all shapes and sizes, and are the cheapest way to get around on land. Depots are dotted throughout towns and the countryside, and most buses will stop if waved down. More services run in the morning, particularly in remote areas, although night services are common between Manila and major provincial hubs on Luzon Island. In cities and towns, save a few pesos by hailing tricycles, habal-habal (motorcyle taxis), and kalesa (two-wheeled horse carriages).
Philippines islands are linked by a vast network of ferry routes - generally affordable. There are also budget airlines if you want to save time, if not money.
Budget around NZ$65 to US$125 a person a day. Keep costs down by eating local food and staying in hostels; many offer double rooms.
Lonely Planet's Philippines guidebook is full of information on what to do, where to stay and itineraries. It also has an Understand the Philippines section, with an insight into what makes this spiritually and culturally exuberant country tick.
As a taster, start with two days in Manila, touring historic sights such as Intramuros, and modern Manila as embodied by Makati City. Reserve at least a day for journeying outside Manila to climb moonlike Mt Pinatubo, whose eruption shook the world in 1991. Scenic Tagaytay, which has some of the best restaurants, is a mellower option.
Next, take a night bus (or fly) to the Bicol region in Southeast Luzon. This is the Philippines' adventure capital and has an oceanful of watersports action. Snorkel with whale sharks off Donsol, or stay ashore to climb Mt Mayon.
Proceeding south, cross the San Bernadino Strait to the rugged islands of Samar and Leyte in the Eastern Visayas. Along the way, have the spelunking adventure of a lifetime in Catbalogan. Stop in Imelda Marcos' hometown, Tacloban, for decent food and World War Two history at nearby Red Beach. Follow this with a ferry to the Visayas' gritty capital, Cebu City, for modern comforts and nightlife.
My wife and I are planning a road trip in August and September next year, taking in Frankfurt, Czech Republic, Prague, Vienna, Northern Italy and Zermatt in Switzerland. Our trip will be about four weeks. We are unsure of the best route of the Frankfurt-to-Prague portion. Our main interests are villages, scenery, unique towns and cities. Is driving through the Czech Republic similar to other European countries? - Ross
Lonely Planet's Sarah Bennett & Lee Slater write:
If it's unique towns and cities you're after, then going through beautiful Bamberg makes sense. Unesco-listed, it was built by archbishops on seven hills, earning it the sobriquet "Franconian Rome". Be sure to sample the local smoky Rauchbier, an original, unforgettable experience.
Coburg and Bayreuth are also worth visiting, bestowed with an abundance of baroque and rococo architecture. Rosenaus Schloss and Neues Schloss are regional highlights.
The spa town of Karlovy Vary (or Karlsbad) is equally beguiling, and famous for its hot springs. We suggest eschewing the dubious therapeutic treatments to hike in the hills or relax at the many riverside cafes.
You should have no problems driving through the Czech Republic. However, there are requirements to be aware of including the motorway/express road tax, mandatory daytime dipped headlights, and on-the-spot fines up to around NZ$300. For full details see theaa.com; search under "touring tips, country by country".
WIN A LONELY PLANET GUIDEBOOK
Email your questions to travel.info@lonelyplanet.com and they'll be answered by Lonely Planet's experts.
In addition, the best question each week will earn a Lonely Planet guidebook. Add your postal address and the guidebook you'd like (see lonelyplanet.com).
Not all questions are answered and Lonely Planet cannot correspond directly with readers.