We bring you some of the best travel deals going - both in New Zealand and abroad. Bookmark this page and check back each week for all the latest specials.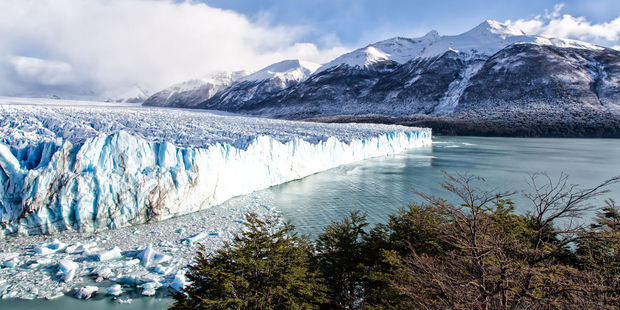 HOT DEALS
Remote access
Patagonia is one of the most remote environments in the world, but it is accessible on a 15-day 'Patagonia Wilderness' tour, departing on selected dates from October 16 through to October 30. Priced from $5679 each, twin-share, you'll camp for three nights in Torres del Paine National Park, and stay 11 nights in hotels. Breakfasts are included, as are three lunches, three dinners, selected activities and attractions, such as a visit to Perito Moreno Glacier and a day-hike to Laguna de los Tres and Laguna Las Torres. Book by August 31. Airfares from New Zealand are additional.
Contact: Flight Centre on 0800 427 555
Winter blues
Escape to Tahiti for four nights &emdash; or make it seven. There are several options, just released for the winter-weary. Return airfares with Air Tahiti Nui from Auckland to Tahiti for four nights at Tahiti Pearl Beach Resort in a deluxe ocean view room, are priced from $1469 each, twin-share.
Or take time out for seven nights and stay at the Manava Beach Resort and Spa (formerly Moorea Pearl Resort and Spa) for five of those nights; the other two nights at Manava Suite Resort Tahiti. This package also includes return airfares from Auckland and is priced from $1999 each, twin-share.
A third option offers five nights at Bora Bora Pearl Beach Resort and Spa and two nights at Manava Suite Resort Tahiti &emdash; again, with return airfares and various bonus extras, and is priced from $3099 each.
Travel is available until March 22 next year, though some block-out periods apply. Travel from Christchurch or Wellington is an extra $171 each, return, and is via Auckland.
Contact: Helloworld on 0800 758 787 or Air Tahiti Nui
Adventure Time
A 'barebones itinerary' in Vietnam allows you to be as adventurous as you please, and it's priced from less than $1000 each for nine nights' accommodation and daily breakfasts, plus the services of an English-speaking guide. Airfares from New Zealand are additional. This package starts from $985 each, twin-share, for two nights in Ho Chi Minh City, three nights in Hoi An, two nights in Hanoi, and two nights travelling on sleeper trains. Travel from October 1 to December 22. Book by August 31.
Contact: House of Travel on 0800 838 747.
West is best
Make a 14-day round trip from Los Angeles on a 14-day 'California and the Golden West' tour, priced from $2795 each, twin-share. Highlights include breakfasting at the famous Boudin Bakery in San Francisco, plus sightseeing in Yosemite National Park and the Grand Canyon. Departures begin in May next year. Accommodation is in three-star and four-star hotels. Airfares from New Zealand to Los Angeles are additional.
Contact: Your own travel agent or Trafalgar on 0800 484 333
*****
TRAVEL WIRES
A cheap shot
A TripAdvisor-commissioned poll has found 38 per cent of flyers believe airlines are making it harder to find the total cost of a flight. The UK-based survey also found 32 per cent per cent of people named seat selection as the most annoying extra charge.
Travel Wires says: If you don't like, book a full-service carrier - otherwise, be grateful you've had the opportunity to buy such cheap flights.
Paris, I Love You
Last year's attack in Paris has hurt the French capital's tourism industry, with the number of nights foreign tourists spent in French hotels falling 10 per cent in July compared with last year. Tourism Minister Matthias Fekl said high-spending visitors from the United States, Asia and the Gulf had been discouraged by the attacks.
Travel Wires says: There's never been a better time to go - Paris is beautiful, the people are great and, right now, hotel rooms are cheap.
More China for your dollar
Travellers seeking a value-for-money holiday in East Asia should swap Japan for China. Travel booking website Expedia's annual value tracker report, showcasing the best value international destinations for Kiwi travellers, found that though demand for Japan was up nearly 10 per cent year-on-year during the first six months of 2016, the exchange rate is better in China. The kiwi has grown 13 per cent YOY against the Chinese yuan compared with 12 per cent depreciation against the Japanese yen, and an average flight from New Zealand to China cost 13 per cent less than a year ago, as more carriers come into the market.
Tango temptation
And forget the Olympics, those craving a South American jaunt should swap Brazil for Argentina. The Expedia report notes that the New Zealand dollar is a whopping 73 per cent stronger against the Argentine peso when compared with the same time last year. Meanwhile, there's been a 36 per cent decline in average flight prices from New Zealand to Argentina at $1309 and a 13 per cent drop in average room rates, to $154 a night.
Mull over Malaysia
Malaysia trumps Thailand in the Expedia report, with average flight prices from New Zealand to Kuala Lumpur dropping by a substantial 31 per cent YOY, to just $770, during the first six months of 2016. Over the same period, there's been an 8 per cent increase in the cost of flights to Bangkok.
Check with suppliers for full details on deals.
To get your deal in this column, email: hotdeals@nzherald.co.nz