NZ pro-skier Anna Willcox is part of the Contiki Wild Card Team in the upcoming Red Bull Can You Make It? adventure, beginning on April 12.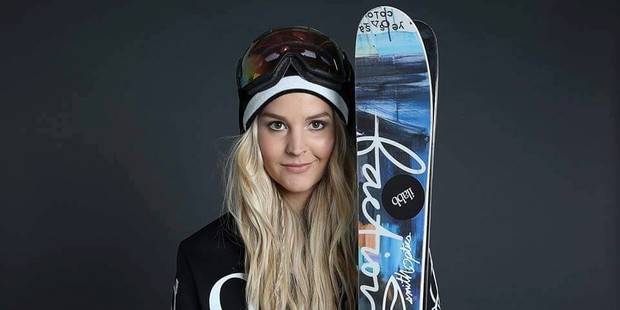 What was your greatest holiday? I've travelled a lot since I was a baby, with my mum being from Sweden and my dad's jobs taking us all over the globe. Most of my travel is for skiing and competing or to visit family but I have spent a couple of months in Bali in the past few years. You can fit everything on a cheap scooter and travel all over, finding amazing surf spots.I don't ever book - we just go where the surf takes us. and usually find ourselves in $7-a-night shacks along the beach with million-dollar views.
And the worst? I've had some interesting moments, like running out of my money with my best friend in Canada and having to sneak into hostels and sleep on friends' floors.
If we bump into you on holiday, what are you most likely to be doing? You will find me in the middle of the mountains somewhere across the globe, or by complete contrast on a beach with my surf board in Indonesia or Central America.
If we could teleport you to one place in New Zealand for a week-long holiday, where would it be? Nothing beats Coromandel in summer. Beaches like Whangamata, where you can have the best surf of your life with your mates.
How about for a dream holiday internationally? I've always wanted to go to Nepal. I would love to spend time at the villages Sir Edmund Hillary's foundation helps. There is also the world's only all-female run and owned farm in Nepal called Her Farm. It's a place where women can be independent and safe. They also have a school for the kids - I would love to do their volunteer programme.
Complete this sentence: I can't travel without ... It's an obvious one but I'm not going to lie my phone! It has a camera, GPS maps, text, calls and the ability to share everything with the world.
What's your best travel tip? Enjoy the entire experience. If you are on a bus to see the Great Wall of China or on a boat to Sumatra, don't obsess over getting to the destination, but instead look around at everything going by. You will have a much richer and memorable time that way. Oh, and don't drink the water in Bali.
What was the most memorable meal you've had while travelling? I've just been in Florence, Italy, where I had some of the best pasta and red wine imaginable.
What's the best thing you've brought back from a trip? Perhaps my Olympic bib/number I wore when I was competing. It's a time I will always hold close to my heart and I have my competition bib hanging in a frame in the hallway.
Favourite airport to land at? There's something so comforting about flying over the West Coast beaches and the Hauraki Gulf and touching down in Auckland.
What's the next trip you've got planned? I'm in Switzerland right now writing this. In a few weeks I'm heading to Sweden to visit family. Then it's off to Las Vegas with my girlfriends to celebrate my 24th birthday. Then, back to Florence, Italy to meet my Contiki Wild Card team-mates and start the race.