Cruise industry insiders tell Winston Aldworth about what's exciting them in the season ahead.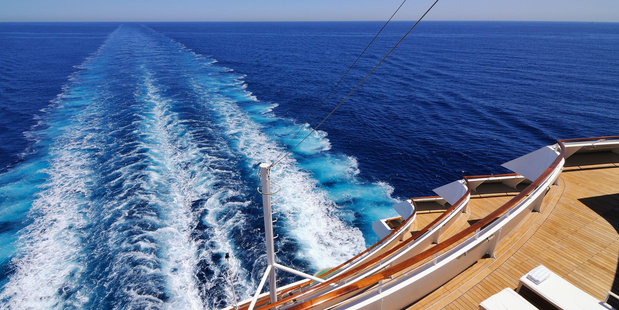 More Kiwis are taking to the water, with the rise in popularity of the cruising industry.
Cruiseabout, a division of Flight Centre, last week reported a 44 per cent booking increase in the past financial year, compared with the same period of the previous year.
Last month's Cruise Industry Source Market Report revealed that more than 59,000 Kiwis took cruises in 2013 - up 23 per cent on the previous 12 months.
But for cruise novices, the first steps can be daunting.
"First-time cruisers need to think about the whole experience they want to have rather than just focus on the price," says Jacqueline Unsworth, of United Travel.
"Some cruises hop, skip and jump so fast around the Med you only get to see a fleeting glimpse. Look for itineraries that give you extended days in port - or even overnight stays. You haven't flown halfway around the world to spend three hours in Santorini."
Usborne says with cruising getting an established hold in the New Zealand market, Kiwi travellers ought to look for new experiences.
"I would love to see Kiwis try some of the expedition cruises on offer to places like the Sea of Cortez in Mexico - which is called 'the other Galapagos' - or the Kimberley region of Australia. These remote regions offer incredible life-changing experiences and the only way to access them effectively is by sea."
Sean Berenson, brand leader of Cruiseabout, says Kiwis often book "home porting" cruises, that tour South Pacific waters.
"The second [growth area] is river cruising, with a particular demand for Europe."
Christian Schweitzer, of Globus, says river cruising has the advantage of a small-ship experience.
"Customers should ask themselves what type of holiday it is that they're seeking. If they want the benefits of a smaller ship experience, close proximity to land and the opportunity to combine relaxation and exploration, then a river cruise is a great choice.
The next question would be around budgeting and whether they're after fully inclusive or an alternative with not as many inclusions that gives them the freedom to customise their experience as they go."
Vaughan Kitchener, of Scenic Tours, says new areas opening up in European river cruising are worth looking at.
"I would like to see Kiwis explore the regional areas of France. We are expanding our river cruising programme there next year to include three very different regions - South of France, the Seine and Bordeaux. Each offers contrasting experiences so there's something for everyone - art lovers, foodies, wine connoisseurs and nature lovers alike."