Put a serious dent in your wallet at one of these top shopping haunts.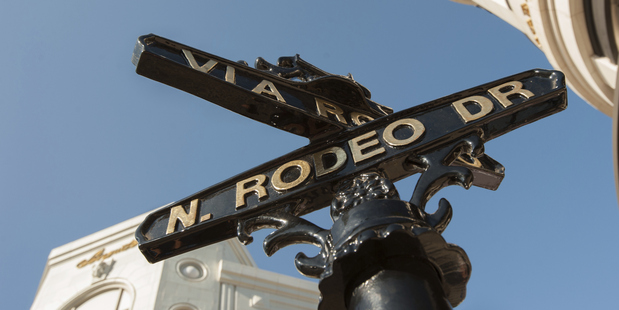 Trendy Melrose is the hip place to shop for designer buys in Los Angeles. The western section between La Cienega Boulevard and Fairfax is viewed as the trendiest part of Melrose Ave, while La Brea to Fairfax Avenues attracts younger shoppers looking for value buys, still with the right look. Celebs seen shopping here include Rihanna and Reese Witherspoon.
The shopping and entertainment complex is close to the historic Farmers Market. It's the place to shop and dine, with its welcoming, friendly layout, department store and lots of big brands. Stars seen at The Grove include Courtney Cox and Geena Davis.
Beverly Hills' Rodeo Drive is only three blocks long but it's packed with shops and boutiques. It is one of America's most famous shopping districts and most likely also the most expensive shopping area, with the likes of Armani, Gucci and Louis Vuitton. Julia Roberts did a great promo for Rodeo Drive in Pretty Woman, as did Jennifer Aniston in Just Go With It. You won't have to wait too long to spot a star ... Kourtney Kardashian, Demi Moore and Jessica Alba all enjoy shopping sprees here.
Another popular spot to hang and be seen is Robertson Boulevard, with its celebrity nosh spots and a selection of trending and whimsical boutiques. Celeb shoppers include Britney Spears.
Sunset Boulevard
Kate Hudson, Nicole Richie, Lindsay Lohan and Reese Witherspoon have all been snapped browsing and buying here. Sunset Strip is the name given to the 2.4km of shops in western LA.
Near the beach at Santa Monica, and filled with cafes, bookstores, cinemas and boutiques. Keep your eyes out for Salma Hayek or Katherine Heigl.
Further information: See DiscoverAmerica.com for more on shopping in the United States.