A high-altitude lake to paddle on and a cafe with good espresso is an ideal escape for this Olympic rower.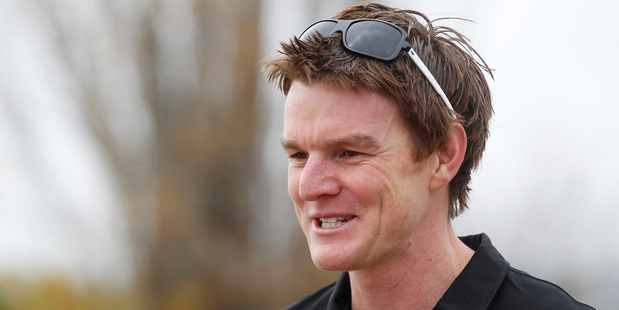 What was your greatest holiday?
My greatest trip overseas has to be to India. It was a solo experience, which I did in 2012 post-London Olympics. The goal was to get away from the rowing, Olympics, and the life I am comfortable with. This trip ticked all those boxes, with so much going on I had no time to think about anything else except for what was in front of me. It made me appreciate what I have and the opportunities that are given to me.
And the worst?
A place in the north of France called Gravelines that was our training base for a fortnight. There's no transport connecting to it, battered by the winds off the English Channel, the locals didn't want to know us, non-existent internet, and there was nothing to do. I haven't forgotten training on the lake being battered by strong side winds. Fortunately, this training location has been struck off the list and makes me appreciate what we have.
If we bump into you on holiday, what are you most likely to be doing?
You will most probably find me in a cafe, restaurant or food market. I am always on the hunt for the best tasting food and a decent coffee. This is where I am at the moment, sitting at Nude Espresso in Soho Square, London, writing these answers.
If we could teleport you to one place in New Zealand for a week-long holiday, where would it be?
I can't go past a weekend away to a village in the middle of nowhere called Kakahi in the King Country. No mobile reception; just my book, a river for fly fishing, and time to kick butt in the kitchen. The outside world doesn't exist.
How about for a dream holiday internationally?
This would probably be in Italy at a high-altitude lake somewhere. While I was not doing the huge miles on the lake I would be at the local cafe drinking espresso while waiting on my pizza.
What's the dumbest thing you've ever done when travelling?
Packing my passport into the luggage trailer with our boats that travel by road and then heading off to the airport to fly. Thankfully, our manager Jan has everyone's passports photocopied, which for some reason got me on board.
Complete this sentence: I can't travel without ...
... music. With my Bose noise-cancelling headphones, I have escapism from all the chaos around me.
What's the best travel tip you've ever been given?
Ask politely. Exit row seats are hard to come by and being 188cm tall, these seats are very valuable. You never know until you ask, and politeness goes a long way.
What was the most memorable meal you've had while travelling?
Back in 2009 I went to Buenos Aires with my school mate and flew the Argentinian national airline. This is where "bad airline" was created. It didn't even resemble food, more a box of Play-Doh. It's fair to say I made this up with Argentinian beef when I arrived.
What's the best thing you've brought back from a trip?
Can I say an Olympic bronze medal? Priceless.
Favourite airport to land at?
Beijing was pretty special being all new, though the floating airport in Osaka is memorable.
Peter Taylor is an Outward Bound Trust ambassador, helping more New Zealanders realise their full potential through outdoor adventure. He is also a New Zealand rower who won bronze at the 2012 Olympic Games.