Wandering through a city and exploring on a whim is this songstress' ideal way to travel.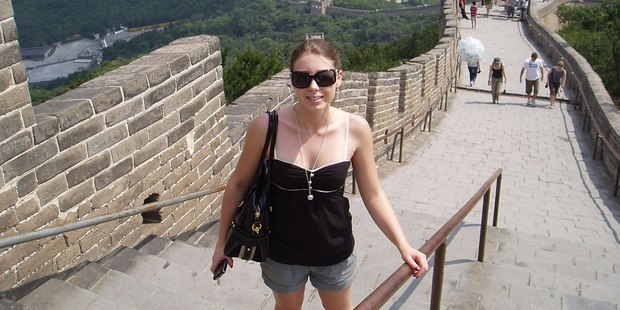 What was your greatest holiday?
Barcelona in autumn. It's just such a thoroughly beautiful place. I fell in love with the Gaudi architecture, cava and tapas. I had just finished a major European tour, left the road exhausted and regained my strength (and an injection of inspiration) in the great Catalan city.
And the worst?
Sadly, Paris. I loved so many things about the majestic old city, but the bickering among my travel companions kind of killed my buzz.
If we bump into you on holiday, what are you most likely to be doing?
Wandering. I'll have a map in hand (at least until they sort out the insane data roaming rates), a bottle of water in my bag, and I'll be out exploring. I like to set out with no real plan and just happen upon things. It's amazing what you discover when you're not working towards a fixed aim.
If we could teleport you to one place in New Zealand for a week-long holiday, where would it be?
Queenstown. I've only ever spent about three days there and I feel like I've barely scratched the surface.
How about for a dream holiday internationally?
Probably Istanbul. Or Shanghai. Both places I've never been to but have heard so much about.
What's the dumbest thing you've ever done when travelling?
I was nearly run over by a tram in Amsterdam. I was wandering around, head in the clouds as usual, when one of the musicians I was touring with nearly yanked my arm out of its socket. Not a moment too soon either, as I ended up with my nose about an inch away from a speeding tram. Clever.
Complete this sentence: I can't travel without ...
... earplugs, iPod and headphones. So mundane, I feel like I should say "so-and-so fabulous scarf" or something. But the fear of being stuck next to a screaming child, incessant talker or snorer for 12 hours is just too great to not take precautions.
What's the best travel tip you've ever had?
Roll your clothes rather than fold them. You will fit approximately another 50 per cent of stuff into your suitcase. This is very useful both when I'm on tour and when I've gone overboard on a shopping trip.
What was the most memorable meal you've had while travelling?
Probably the poached salmon and white asparagus lunch with friends and family in a yacht at Cowes. Or the many-course private dinner in the beautiful old top-floor library of the Hong Kong Club. Talk about a food coma.
What's the best thing you've brought back?
I sang for a Dior-sponsored movie premiere in Hong Kong and they gave me a Cristal watch. I know that's not a particularly intrepid travel story, as they handed it to me on the red carpet, but it's one of the most gorgeous objects in my life and I wear it most days.
Favourite airport to land at?
Heathrow. My other home.
What's the next trip you've got planned?
Hopefully London, but if not most likely Sydney for more recording.
Lizzie Marvelly's new album Collisions is now released in all digital and physical record stores.