From France's top restaurants to a dodgy burger in Bolivia, there are no bad holidays.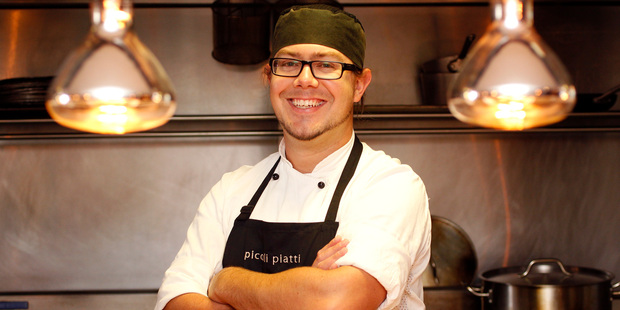 What was your greatest holiday?
Six weeks' backpacking around Chile, Bolivia and Peru was awesome. There were so many highlights, like Valparaiso, the beautiful and vibrant seaside town in Chile with its public hillside elevators; San Pedro de Atacama, like Queenstown, packed full of adventure but in the middle of the desert. In Bolivia it was Potosi, the world's highest city built on a mountain of silver. As for Peru, you really can't top walking the Inca trail to Machu Picchu.
And the worst?
I have not had any that are really bad, as any holiday is a good one. However, back in my youth I went up north for a New Year's gig and camped at Ruakaka along the way. Of course, we had not booked so got the last site at the bottom of a slope. Cue heavy rain overnight. I woke in the early hours thinking my pillow felt a bit wet and that I must have drooled a lot. I was actually lying in a couple of inches of water. I gave up on sleep and watched my still-sleeping friends float around on their air bed.
If we bump into you on holiday, what are you most likely to be doing?
Exploring. I'm a history fan, so I'll probably be checking out the sites and wondering why and how this place came into being. If I'm with my daughters it will be more Dora-style exploring!
If we could teleport you to one place in NZ for a week-long holiday, where would it be?
If it's all expenses paid, then Queenstown during winter carnival. Otherwise, the Chatham Islands would be the place. I have romantic visions of windswept seaside villages and incredible untouched landscapes.
How about for a dream holiday internationally?
Easy. It's Mongolia. I've always, always wanted to go there since I was a kid but, I'm not really sure why. I envision riding across the vast expanse of the Steppes and viewing the Great Wall the way Genghis would have.
What's the dumbest thing you've done while travelling?
Not travelling. Early on in our relationship, my partner went to India as part of her studies and I didn't go. I had no coin and had just started a new job. I've regretted not going ever since. A close second is the delicious burger I ate in Bolivia. After seeing the hanging canine carcasses in the markets, I realised this was no Big Mac ...
I can't travel without ...
... my glasses. Then a book. In that order ...
What's the best travel advise you've ever received?
There are always going to be unexpected, or even expected delays, so sit back and go with it.
What's the most memorable meal you've had while travelling?
A few years ago, my partner and I backpacked around Italy and the south of France with a tent so we could afford to splurge on a few top-end restaurants. In the space of a week, we dined at Alain Ducasse at Le Louis XV in Monaco, Tom Aikens Restaurant in London and The Fat Duck in Bray. The Fat Duck was great. It was the San Pelligrino No. 1 restaurant in 2005 but it was Le Louis that was incredible. We changed from our backpacking rags in a nearby mall before walking past the multitude of sports cars and the neighbouring Monte Carlo casino. The service was amazing. They knew we were fish out of water, but made it such an experience.
What's the best thing you've brought back?
Lots and lots of photos - real ones, from a real camera. Not an iPad.
Favourite airport to land at?
Any, really. I love flying and the anticipation of getting somewhere. But I guess if I had to pick one then Wellington would be up there. I lived there for eight years and I have had plenty of terrible landings. The suppressed terror that all on board are feeling as the plane jumps up and down, while overlooking the jagged rocks of Lyall Bay, makes it that much more special.
What's the next trip you have planned?
Nothing set in stone yet, just lots of ideas - some realistic, some not so (Mongolia). Hopefully, a ski holiday to Ruapehu this winter with the family. But I'd be up for a culinary journey around Italy if anyone wanted to shout me.
Robert Richardson is head chef at Piccoli Piatti, on Jervois Road. Phone: (09) 376 5367.