Elisabeth Easther stays at a coastal hotel in Western Australia.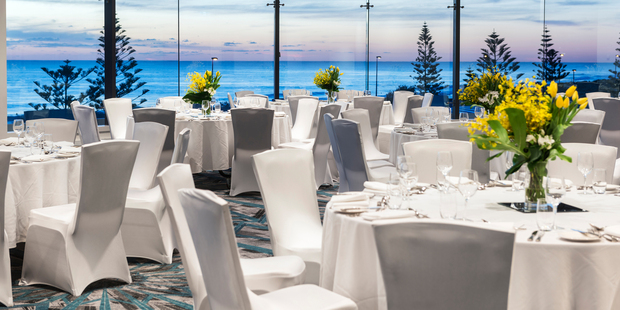 Check-in experience? Smooth and seamless, as befits a glossy hotel.
Room? Great views, well appointed and when you're in the bathroom, if you don't draw the blinds, you can look out to sea.
Price? There's a range of room rates, starting from $165 if you book 21 days ahead.
What's so good about this place? It's been recently refurbished so everything has a brand spanking new quality, and the spa is full of pleasures, too.
And the bad? I wasn't such a fan of the coffee maker that takes a pod - maybe I did something wrong but the brew I made was so bad I needed mouthwash.
What's in the neighbourhood? There are loads of restaurants nearby, even a nightclub with swimming pools in it. The beach is amazing, the playgrounds excellent and there's a supermarket over the road.
Toiletries? The usual, nothing to write home about - or pocket - but, handily, the bathroom contains a toothbrush and shaving kit if you've forgotten your own. Although no sewing kit.
Food and drink? All good dining in-house and room service was dandy. The minibar is well stocked and not too pricey. Tea and coffee-making facilities are free.
The bed? Amazing ... didn't want ever to get out of it. Top class.
A room with a view? Sea views all the way out to the edge of the world.
Photos: Rendezvous Grand Hotel
The hotel's Mentelle Deck. Photo / Supplied
Bathroom? Some rooms have baths and others only showers but they're all clean, flash and, if you're not shy you can use the loo while your companion lounges on the other side of the glass - blinds can be pulled down if you're self-conscious, though, which is just as well, if you ask me.
Noise? Peaceful as can be, I could barely hear the surf I was so high up.
Room service? Good range of meals, with a 24-hour menu, although the nachos didn't enjoy the long trip from the kitchen to the 23rd floor. They don't appear to travel terribly well.
Value for money? Really good, especially if you take advantage of the many packages offered.
Exercise facilities? I'm not a gym person, but found the novelty of using a high-tech running machine too much to resist. The gym had a whole range of equipment plus towels, water and music. Also, the pool is fab and although it's about to be upgraded, I thought it was just gorgeous the way it was.
Perfect for? Romance, a beach holiday, lolling about or business.
Would I return? You bet.
CHECKLIST
The Rendezvous Grand Hotel is at 148 The Esplanade, Scarborough, Perth. Phone +61 8 9245 1000.