Hop across the ditch and catch some world-class theatre.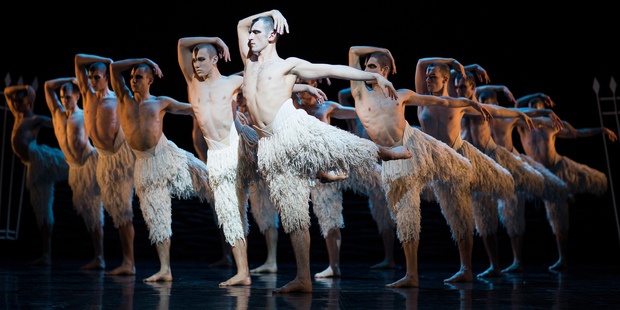 We've been lucky with the number of great shows coming to our shores recently. As well as the likes of international big-names that fill arenas, musical theatre is part of the mix.
The Civic is showing the excellent Annie, but there is a limit to the number of dazzling extravaganzas that will come to New Zealand for our small, but perfectly formed, population to enjoy.
Luckily, Australia is a mere three hours' flight away, so it's easy to piggy-back on to the many entertainment options available across the Tasman.
1. Three weeks ago, Living featured a story about The Lion King and its Kiwi star, Nick Afoa, who plays Simba. The Lion King closes its run in Sydney on August 31, before heading to Brisbane, where it opens at Lyric Theatre at QPac on September 27.
It will then travel to Melbourne in February next year.
2. Fans of the 2006 movie Once, about a struggling Dublin musician about to give up his dream until a young woman renews his faith, should make a plan to see the story's musical version in Melbourne. Opening on September 26 at the Princess Theatre, Once the stage show has received rave reviews for its Broadway and West End productions and garnered eight Tony Awards, including Best Musical.
3. Matthew Bourne's Swan Lake is not your average ballet. The original Swan Lake was written by Tchaikovsky and first performed at Moscow's Bolshoi Theatre in 1877. It is famous for its female corps de ballet, but English director and choreographer Matthew Bourne turned that concept on its head in 1995 when he created a version with male dancers. Today, Matthew Bourne's Swan Lake is the longest-running ballet on the West End and Broadway and has earned three Tony awards. If flights to London and New York are out of the question, you could pop across the ditch in October, when the show runs for two weeks at Melbourne's Regent Theatre from October 16 and Sydney's Theatre Royal from October 28 (eight shows only). Visit ticketmaster.com.au for details.
4. Rodgers and Hammerstein's The King and I is now on at Melbourne's Princess Theatre and will finish in mid-August. Well-known Australian actress Lisa McCune stars as Anna and the King of Siam is played by Jason Scott Lee. The production moves to Sydney and opens at the Joan Sutherland Theatre at the Sydney Opera House on September 7, closing October 5. McCune will continue her role in Sydney, but the King of Siam will be played by Teddy Tahu Rhodes. McCune and Tahu Rhodes are real-life partners, a pairing that hit the headlines in Australia a couple of years ago.