According to the fishers' calendar, this weekend's tides and moon mean good fishing. Find a spot and throw out a line for an early morning or evening catch.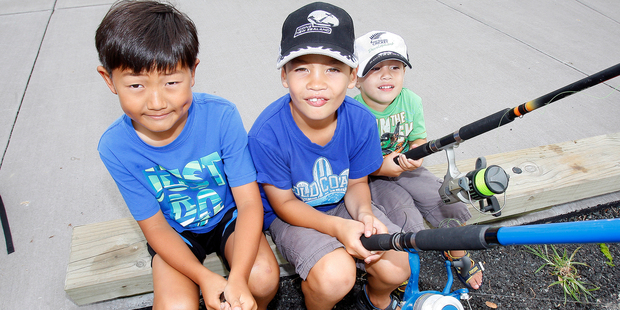 1. North Waitemata Harbour
The drawback of boating - and people - traffic so close to town is countered by ease of access to the wharves and rocky headlands on Waitemata. Birkenhead or Northcote Pt wharves are popular spots (the ferries aren't too frequent on weekends), or the rocks below the Chelsea Sugar refinery.
2. City side
Insiders love the long stretch of the Herne Bay wharf (handy to cafes for consolation or celebration afterwards) or the promenades under the Harbour Bridge. To the east, try the 100m-long Orakei wharf, the Tamaki Drive wall, where baitfish can sometimes be seen being chased by kingfish, or the rocks around Tamaki Yacht Club.
3. South side
The old Mangere Bridge on Manukau Harbour always attracts the weekend hopefuls. If you fancy a drive to Huia, the wharf is a gem at high tide: some boast of catching snapper or gurnard, most go for kahawai.
4. Eastern
Try the end of Musick Pt, on the eastern side of the Tamaki River mouth (take care if you're going to the small island, cut off at high tide), Maraetai Beach, and even the coast right around to Duder's Beach.
Dream big further afield
Hone your competitive fishing skills with tips from Mandy Kupenga, hosting Maori TV's new show, Get Your Fish On (Thursdays, 8pm). From the East Cape, to Great Barrier and the Coromandel, Mandy will be gathering fish - and, naturally, cooking it - with tips for the best rigs, the latest gear and techniques and the best spots.