James Robinson finds Oklahoma people are good-natured and big on basketball and memorials.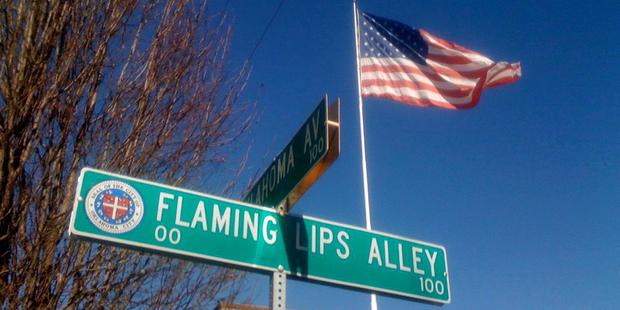 Driving from Oklahoma City's Will Rogers International Airport through to downtown, my cab driver - a scruffy, bearded young man in a jean jacket - was eager to let me know what I was getting myself into.
"There's not much to do here unless you like sports, work in energy or wrangle cattle," he said, shielding a thick vein of pessimism underneath a veneer of real talk.
We were stuck in thick traffic. A way off downtown, the city skyline showed just one landmark, a 50-storey skyscraper occupied entirely by employees of a local energy conglomerate.
It dawned on me, briefly, that maybe my new friend was right. I soon saw however, that what Oklahoma City lacks in tourism sex appeal, it counters with approachability, good nature and a quirky spirit.
Oklahoma City is archetypal Middle America, sitting among the expansive flat plains that cover much of the American interior. It borders Texas, too far south for Midwesterners to claim as their own, not south enough for Southerners to embrace it.
But these local "Okies" are not ones to sit about and bemoan having slipped through the geographic cracks. Residents are alarmingly friendly. Striking up conversation is its own tourist attraction. Each cab ride offers a new oral history of the area; every shopkeeper encountered comes complete with a personal discussion on the significance of the city.
My cab driver seemed to be the only one in town who didn't think they'd found themselves living in the best place in the world.
The city has the outline of a major urban centre - flat, tidy, presentable - imbued with the spirit of a smaller, sleepier rural town. The relative remove from the rest of America gives you space and the 20,000-student strong University of Oklahoma brings in enough youth to keep it lively. It is a relaxing combination.
The city has one undeniable driving passion: basketball. Seattle's NBA team moved here in 2008 and rebranded itself as the Oklahoma City Thunder, making it the first time the city has had a team competing in a top-drawer American sports league. Every bar has a neon Thunder logo in its window, stores are painted in Thunder blue and orange and the team flag often flies alongside the American one.
On any of the 41 nights between late October and April that the Thunder play at home, Chesapeake Energy Arena is the beating heart of Oklahoma City. The 18,000-seat facility is usually full and the games set to a noise-level, energy and atmosphere that would make an All Blacks game feel more like a chess tournament.
Rotorua-born rookie Steven Adams plays for the Oklahoma City Thunder and spectators pass under a giant action shot of him as they enter the arena.
More somberly, the second Oklahoma City must-do involves a trip to the National Memorial and Museum, marking the tragic occasion of April 19, 1995, when Timothy McVeigh parked a truck of explosives outside the Alfred P. Murrah Federal Building and killed 168 people.
It is hard to celebrate the why of the memorial, but it crafts worthwhile meaning within this grim reality. It goes well past merely rehashing an act of senseless violence, serving as a personal tribute to those who died.
One hundred and sixty-eight sculptured concrete seats sit on an open lawn where the Murrah building stood, marking each casualty individually. On a small hill, a single tree overlooks this from a rising, planted in acknowledgement of injured survivors.
The adjacent museum sits as further record of damage caused and lives lost. Each victim has their own small display on site as a memoriam.
"May all who leave here know the impact of violence," reads an inscription at its entrance.
It's not a light place to visit, but the way the memorial builds a positivity of human spirit and connection around such a dark event is unique. It takes you off guard.
If you type Oklahoma City into Google, the Thunder and the bombing are the first two search suggestions. But the city comes stacked with a series of surprising finds.
Bricktown, bordering downtown, is a compact entertainment hub, dense with places to stop for a pint, settle in for dinner or cut loose.
Newer buildings have been built around an older, industrial core and the mixture of sports bars, nightclubs and restaurants ensures there will be something to entertain everyone.
A short walk from the city centre, the city's arts district makes for pleasant shopping. Grab yourself a cowboy hat as a souvenir, then catch your breath over a coffee.
The wider city is thick with Americana curios. The stockyards district was once home to one of the largest livestock markets and meat-processing factories in the country. Today it serves as an homage to the spirit of the Wild West. Sit down for a steak at Cattlemen's Steak House. The city's Stetson-wearing, cowboy boot-clad brethren make for interesting company.
There is many a strange rabbit hole here for you to fall into happily: the American Banjo Museum, the National Cowboy and Western Heritage Museum and the Oklahoma State Museum among them.
The closer you look, the stranger and more fun it all gets.
Country music kingpin Toby Keith runs a bar down the road from Thunder basketball superstar Kevin Durant's restaurant, as unlikely a pair of neighbouring entrepreneurs as you'll find.
One street over you'll find Flaming Lips Alley, honouring local boy Wayne Coyne and his merry band of art-pop freaks.
Oklahoma City may come on like a simple kid from the country, but a few days in you'll see it holds a few tricks up its sleeve.
Where to find...
Good coffee: Americans speak a different coffee language from New Zealanders (scrub flat white and long black from your lexicon), but Coffee Slingers (1015 N Broadway Ave) in the city's Arts District at least offers a Kiwi-quality caffeine fix.
Good beer: The screens won't be set to rugby, but for cold beer brewed onsite, sports on a big screen and typically American-sized portions of hearty pub fare, look no further than the Bricktown Brewery (1 N Oklahoma Ave).
Local fashions: For a high-end take on Wild West fashion, head to Rawhide (1007 N Broadway Ave). Some of its offerings might be a little like staring at the sun (ornamental horse head, anyone?), but you also might find that perfect cowboy shirt or belt buckle to show off at home.
Further information: See DiscoverAmerica.com for more on visiting Oklahoma.