Danielle Wright remembers a lifetime of road trips to Western Australia's stunning southwest.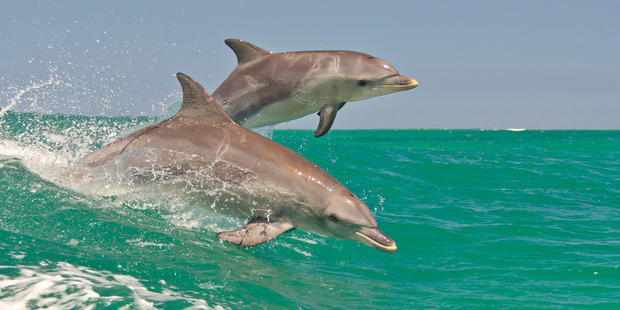 Growing up across the road from Perth's Cottesloe Beach, the thing we most looked forward to at weekends was swapping suburban surf beaches for the real thing, "Down South" - just over three hours' drive away.
The landscape in the southwest is still etched on my memory - from sleepy sunrises over twisted bush, or against the brilliant blues of a perfectly formed wave, to the clearest night skies that spoke of the endless possibilities of youth. And always, the whitest sand under a fiery sun or contrasted with the bleakest storms.
As I grew up, though, so too did my favourite backwater.
It's now a rich-lister's playground with artisan produce, award-winning vineyards and a gourmet reputation.
No matter how sophisticated it becomes, to me, it will always retain a laid-back feel and an element of untamed rawness that keeps me wanting more.
One lucky Living reader can win a road-trip to the region (see below).
Here are some ideas to inspire them:
Dolphin tales
Rockingham, a short 45-minute drive from the Perth CBD, is the first on a Down South roadie. If you have time, join a wildlife encounter tour and swim with the bottlenose dolphins plentiful in these waters (rockinghamwildencounters.com.au). There's also a great trip for families to Penguin Island, home to fairy penguins, as well as nature trails and plenty of spots for a beach picnic. Some people walk here at low tide but the five-minute ferry crossing is much safer.
Drive a bit further to Mandurah and catch the iconic Blue Manna Crabs in season from December to April.
Wineries and world-class wavesThe four towns of Busselton,
Margaret River, Dunsborough and Yallingup are part of the Geographe Bay region. It's here you lose the suburbia feel and become immersed into the heart of the southwest.
First up is Busselton with its 1.8km heritage-listed jetty to walk along (or save your legs and take the jetty train). There's also an underwater observatory: head down a spiral staircase to enjoy ocean-floor views (busseltonjetty.com.au).
Next is Dunsborough, with its community-feel and a famous bakery, established in 1941. The shop features signed hats from famous customers who have stopped for a pie on the way to the exclusive millionaire playgrounds of Eagle or Bunker Bays.
A 10-minute drive from Dunsborough is the Cape Naturaliste Lighthouse. Tours include whale, ghost and shipwreck stories. On the other side of the cape is the township of Yallingup, whose tourism efforts began with the opening of the Ngilgi Cave, discovered in 1899.
Modern-day visitors can choose their surfing adventures - in a short zone of about 10km there's the 10-foot-plus option at Yallingup Mainbreak, or the famous Three Bears, which you'll need a 4WD to reach. Get up early to beat the on-shore breeze, known to West Australians as The Fremantle Doctor.
If you don't surf, there are plenty of art galleries to wander through or a fantastic playground on the beach where the kids can try sand surfing or walking on top of a pretend wave.
Margaret River is further south and the more touristy face of the region, boasting fine wine, boutique breweries (try a hand-crafted beer at Bootleg Brewery - "an oasis of beer in a desert of wine"), artisan produce such as handmade nougat or an outdoor vineyard cinema. A good place to start is a Margaret River Wine Tour
(margaretriverdiscovery.com.au).
Whaling history and wildflowers
Making it as far down the coast as Albany is worth the effort. Alongside boutique wine producers, historic buildings and organic fare at the farmers' markets, you'll be rewarded with immense scenery, including incredible rock formations on coastlines where "the mountains touch the sea". It's also a bit cooler than Perth, helpful during the hot summer months.
These towns are just a taster. The region also has wildflowers, the Valley of the Giants Treetop Walk, nature trails, whale-watching, ancient forests, Aboriginal history and a not-to-be-missed Cape-to-Cape walking track.
If I'd never been to this part of the world, I'd think it was a long way to go for a white sandy beach and a glass of wine. Take a chance and you'll soon understand why it's so special to so many.
Wild about the west
• Qantas operates daily Boeing 737 services from Auckland to Perth via Sydney or Melbourne. Celebrity chef Neil Perry creates seasonal in-flight menus for Business Class. With every Qantas flight, a meal, entertainment and generous baggage allowance are included, qantas.com.au.
• Britz has put together a South West Trail self-drive experience featuring many of the experiences mentioned. For more Experience WA packages and itineraries visit driveforyoursenses.co.nz.
• Stay at a BIG4 Holiday Park, big4.com.au or visit westernaustralia.com for more information and options.