Chris Reed takes Emirates' flight EK8408 from Kuala Lumpur to Melbourne, and Qantas' flight QF151 from Melbourne to Auckland.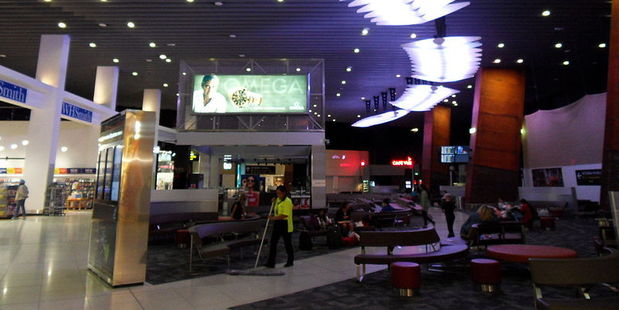 The planes: Boeing 777, Boeing 737-800.
Class: Economy, with a 3/4/3 configuration; economy, with a 3/3 configuration.
Price: Travelling for work. Some kind of special offer, apparently.
On time: We left KL about 30 minutes late after a mind-bogglingly long boarding process. To be fair they made up time, but that only meant a longer stopover at Melbourne. On time in Auckland.
My seats: What you'd expect - TV screen in back of seat in front, remote control, above-average legroom.
Fellow passengers: I like to sit on the aisle because I can get up without disturbing other passengers. Unfortunately my row-mates on the KL-to-Melbourne leg were not of the same selfless mindset. Ten times I was up and down - 10 times.
Factor in how often I was pummelled by guts belonging to aisle-wandering passengers and it was a flight to forget.
How full? Both planes all but chocker.
Entertainment: Not even Peter Capaldi could save World War Z from being rubbish (although they did, at least, edit out a massive plane crash). Star Trek Into Darkness was tolerable. Jobs? Who wants to watch a film of a load of business meetings strung together?
Food and drink: Too much of the latter for the couple beside me, clearly. The food was okay.
The toilets: Bog-standard.
Luggage: There was nearly a contretemps when a bloke from the row in front tried to put his carry-on bag on top of my suit carrier, but the glare worked.
The airport experience: KL airport isn't as good as other hubs in the region and is a long way from the city. The check-in and boarding processes weren't flash. But they were keen to make up time - in fact, a handful of people were still putting away luggage when we left the gate. They made up the time, which meant longer at Melbourne. We landed at 2am, the onward leg was 7.30am. It was my birthday. The bar shut at 3am. A colleague who's supposed to know these things had promised a pass to the lounge. It didn't open till 6am. I amused myself by shooting a video of an airport closed for the night, recording the snores of fellow travellers (yes, bit creepy I know) and urging Qantas, via Twitter, to upgrade me on the Auckland flight.
The service: I'd heard a lot about Emirates' in-flight service. This was my first experience. It was okay, nothing more, nothing less. A stewardess on the flight from Melbourne to Auckland tapped me on the shoulder, wished me happy birthday and offered me a glass of bubbles. I was too groggy to ask how they knew, but presumed it was down to Twitter-trawling customer service bots. Kudos!
Would I fly this again? Individually, the flights were fine. Together, it was a trying connection. Who schedules a plane to arrive anywhere at 2am?