From waterfalls, geysers and grizzly bears to wildflowers, beaches and canyons, America's national parks have something for everyone.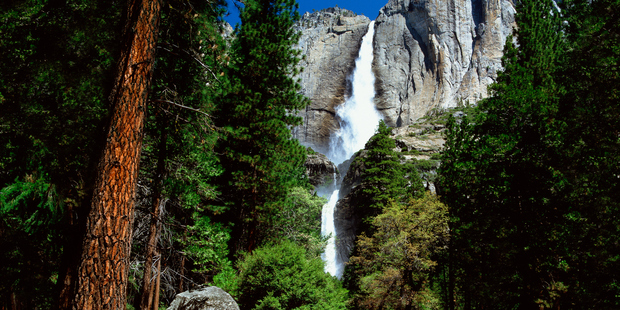 The Smokies
Great Smoky Mountains National Park is the most visited of the United States' 58 national parks, logging 9.4 million-plus visitors each year.
The park covers 210,876ha in North Carolina and Tennessee and offers 1280km of hiking trails.
Founded in 1940, part of its appeal is the diverse recreation, from picnics and scenic drives through to walking and wildlife watching.
The park can be visited year-round but spring and early summer are popular because of the wildflowers, earning the Smokies the nickname Wildflower National Park.
The Grand Canyon
Arizona's Grand Canyon National Park is the second-most visited park in the US and also is one of the seven Natural Wonders of the World.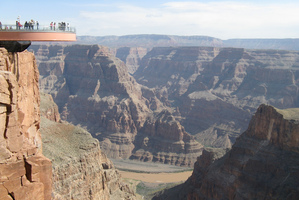 It was designated a national park in 1919 and today receives close to five million visitors each year.
The canyon is 446 river kilometres long, up to 29km wide and 1.6km deep, with amazing geologic colours and erosional forms.
Best time to visit is late May to early October.
Yosemite
Covering 310,799ha, Yosemite (Yo-SEM-itty) National Park is the US' third-most visited.
It's popular with rock climbers who tackle the granite cliffs, and for the sequoia groves and Sierra Nevada mountain scenery that attract hikers, cyclists, photographers and wildlife watchers.
The best time to visit is late May, when snow-melt keeps the waterfalls flowing.
Yellowstone
Yellowstone National Park's geysers, free-roaming bison, grizzly bears, wolves and herds of bison are big draws for visitors, earning it the title of the nation's fourth-most popular park. The best known geyser is Old Faithful, which erupts about 17 times a day, often as high as 56m.
Spring and summer are the best times to visit the Wyoming park.
Olympic
Washington's Olympic National Park's terrain is varied: Pacific Ocean beaches, rainforest valleys and glacier-tipped mountains.
The park is the fifth-most visited and became a national park in 1938. It's open year-round.
Further information: For more on the United States' national parks see DiscoverAmerica.com.