The Shortland Street actor shares his travel memories.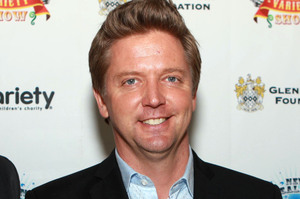 What was your greatest holiday?
The greatest holidays were when my family came up to Auckland from Wellington over summer to stay with our great aunt and uncle. Wellington is awesome now, but it wasn't back then. Everything about Auckland was better: better weather, better things to do, and my great aunt and uncle had a pool. Sometimes we'd go to the Parnell Baths with my uncle Brian who trod on a mine in World War II and lost a leg. We'd try on his tin leg while he was swimming.
And the worst?
Once, instead of going to Auckland, we went to Otaki. It was so boring (I'm sure it's better now). The only interesting thing that happened was that my dad, who was working for the Government, had to call the Russian ambassador to the place we were staying at to express displeasure at something Russia was doing. Me and my little brother were scrambling across the roof (because there was nothing else to do) and Dad came out to tell us to stop because the Russian ambassador thought he was being spied on (rather clumsily) by the secret service.
If we bump into you on holiday, what are you most likely to be doing?
Wandering aimlessly. I love wandering aimlessly. If it was in the Olympics I'd have a gold medal. Although it would be a hard event to adjudicate.
What's your dream destination?
I've always wanted to go to Berlin.
What's the dumbest thing you've ever done when travelling?
Drinking a lot the night before a big trip. A long-haul flight is bad enough, but hung over it sucks.
What will you always have in your hand luggage?
Chocolate bars. So if the plane goes down my final moments will be happy.
Complete this sentence: I can't travel without ...
... feeling I've forgotten something. And I usually have. I used to leave something non-essential behind on purpose sometimes just so I didn't have to worry about what it was I'd forgotten.
What's the best thing you've brought back from a trip?
I'm not very good at shopping. I always end up buying stuff I probably could have got in Auckland. So the best thing is always the litre or so of duty-free vodka.
Favourite airport to land at?
Hong Kong at night with the skyscrapers all lit up like an 80s sci-fi.
What's the next trip you've got planned?
Wellington for a few days. Family time. It's always great. Me and my daughter go on adventures with her uncles and aunts, cousins and her gran in my brother Pete's mighty people mover. It seats eight people. And it has an automatic door. It brings great honour to our family.