Hayden Donnell is in Sydney for Aria Week, the Australian Recording Industry Association awards being held on Sunday and at which Lorde is performing. He's filing daily updates for nzherald.co.nz.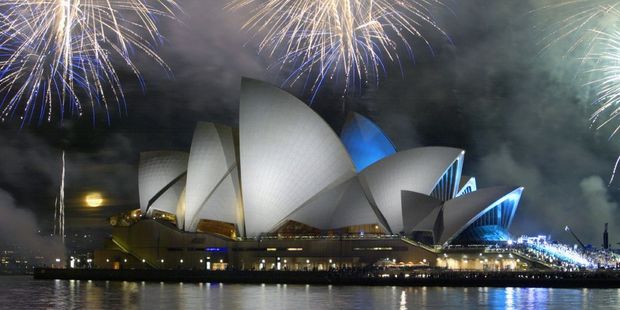 If you want to be rich, start a restaurant in Sydney.
Every half-decent place we walked by last night was packed. From the CBD to Surrey Hills, dozens of bars and restaurants were filled to the gunnels with people scoffing pizza, pad Thai, takoyaki, whiskey and, in the case of one man yelling his drink order to no one, 'Savingnon Blank'.
It's a more beautiful, buzzing city than I expected, having somehow evaded the place for more than 25 years.
I'm here for ARIA Week - a carnival of gigs and events leading up to Australia's bigger, flasher version of the VNZMAs.
This year the ceremony itself will be headlined by an American (Alicia Keys) and a Kiwi (Lorde) - but that doesn't mean there's a shortage of local talent making their case for a future spot on the bill in the string of gigs lined up till Sunday.
My first look at the up-and-comers was at a showcase at the Beresford Upstairs last night. We walked in as Bandito Folk took the stage. Their lead singer Josh Tuck must have one of the best voices in Australia. A beautiful tenor, original without overdone affectation. It just needed a little more blank space to breathe in.
She-Rex delivered the most powerful, crowd-pleasing set of the night despite operating in a genre suspiciously close to rap-rock. Their songs were filled with crunching guitar riffs, muscular drumming and uber-confident vocals. As Castlecomer vocalist Bede would later say: "Their lead singer has more balls than this whole band."
From balls to acoustic ballads. Sons of the East assiduously avoid Mumford and Sons comparisons in interviews. That may be because they sound very much like Mumford and Sons. Their trick of spicing up delicate harmonies with four-on-the-floor kick drums and driving banjos is intoxicating. But it's the musical equivalent of banana pudding. There's only so much you can take.
They could learn a thing or two from Castlecomer. The Sydney locals played like seasoned pros, pulling off an impossibly tight set of energetic pop complete with harmonies that stretched to five parts in places, great song structures and vocals so strong you wondered whether they were lip-syncing (they weren't).
Playing last before a crowd showing increasing signs of tiredness, drunkenness or disinterest, they made sure to be the best band on the night.
Maybe next ARIAs they'll make the main event.
* Hayden Donnell travelled to Sydney courtesy of Destination NSW.