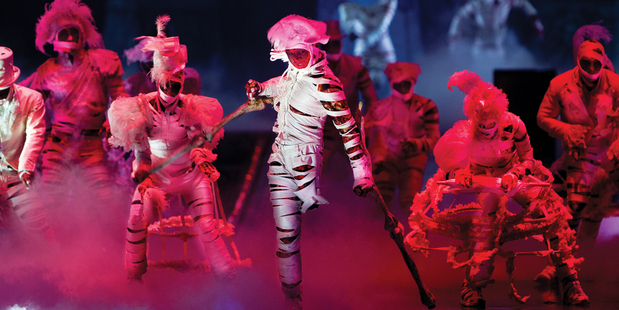 Believe it or not there is much more to Las Vegas than casinos. I know, I was as shocked as you, but Sin City has morphed into something of a lady. Well, that might be stretching it a bit, but here are some cool things to do when you've had enough of the tables.
Night clubbing
The beautiful people flock to the latest clubs to be seen. It's like a movie set of wannabe celebrities wearing the latest in not very much and flirting with each other to the sounds of famous DJs. But for a night out with friends, put on your highest heels and check out XS (made famous by Prince Harry), Hakkasan at MGM Grand and The Bank at the Bellagio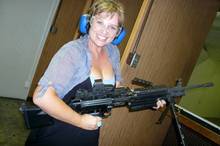 The Gun Store
Not just for the boys, I got a huge thrill firing hand guns and machine guns at posters of bad guys. The owner is a choreographer for movies and calls himself a gun wrangler. This is the most popular spot for stag parties - and even hen parties - with the bride or groom firing free. Select your weapon of choice, buy your ammo and choose a poster. They also do "shot gun" weddings.
See the latest Cirque du Soleil show
There are eight resident Cirque shows in Las Vegas, the latest being Michael Jackson one. And it's phenomenal. All the gravity-defying acrobatics we've come to know and love from this global brand set against video of MJ in concert with loads of tricks, including a hologram of him on stage. Here's a snippet of what to expect.
Gatecrash an Elvis wedding
Just for a laugh you really need to pop in on an Elvis wedding. Make sure you check with the happy couple first, but I sat in on a vow renewal ceremony at Graceland Wedding Chapel (where Jon Bon Jovi got married in 2001) to watch a bride take her man as her hunka hunka burnin' love. There are many Elvis' in Vegas, but the one here is widely regarded as the best.
The Mob Attraction
This unique experience explores the legacy of Sin City's mobster involvement. Enter Mob Attraction and you will assume an identity. As you browse the exhibition real actors will sidle alongside and try to recruit you to the mob. You'll answer questions and by the end of it you'll be "made" or "whacked". The attraction was originally run out of the Tropicana Hotel but it's in the process of shifting to a new venue, so keep an eye on the website for details of its new home.