An historic German settlement of Adelaide - now a tourist town - defines for Jon Bridges how tough and adaptable Australia's early European settlers needed to be to survive.
The historic German town of Hahndorf is just half an hour's drive through beautiful hills from Adelaide. It's an easy, scenic day trip.
Little do I know, as I drive with a camera crew to meet some locals and make a video of the culture, history, cuisine and architecture of the hamlet, that my return journey will retrace historic footsteps.
Apart from Norsewood, New Zealand has few towns that identify with one particular immigrant nationality. What makes Hahndorf fascinating is that it was settled by a shipload of persecuted German Lutherans and named after their ship's captain.
There is something telling in this name. It speaks of the peril of the journey, the desperation of their situation in the old country and their relief at being delivered safely to this unlikely corner of the new world. After Captain Hahn helped them settle the town he headed back to sea, but their gratitude lives to this day in the town's name.
And to this day the town retains its German heritage. Walk down its sun-dappled streets and, if you squint and make the cars disappear, the town seems frozen in a long-ago era and a distant continent. The 54 families of Lutherans brought not just their religion, but their beer, agriculture, craft, cuisine, architecture and German mediaeval town planning. Along with descendants of the original settlers, all of that is still evident. The cellar doors, a museum, bars, restaurants and gourmet food shops of all sorts honour the town's heritage.
Hahndorf is the good sort of quaint: the main street (called Main St) is a stunning avenue of trees more than 100 years old, it's lined with 19th century half-timbered German buildings or stone Australian colonial style - all beautifully preserved, re-purposed or restored.
The people have a passion for their history, which lives large all around them. At the bakery (making delicious German pastries) we ask about the town. Before we know it, the local expert has been summoned.
Lyndell Davidge joins us for coffee and tells us about the first women of Hahndorf who, twice a week while their husbands were clearing land for local landowners, would make the 35km journey on foot to the markets in Adelaide.
Having shopped at the markets earlier that day, I am fascinated to hear how they would leave at midnight to walk five hours through the darkness to take their wares for sale, returning the same day with provisions for the village. Every woman who made the return journey would also carry back two bricks. Over the years they brought enough bricks for their new church, which was completed in 1858.
Once the road was good enough to make horse and cart travel possible, the trail was forgotten, and it wasn't rediscovered until a group of historians searched out the route in the 1970s. Now it's a registered trail and you can walk it yourself. Carrying 22kg of butter or vegetables, as those pioneers did, is optional.
As our day in Hahndorf goes on, it becomes obvious we have allowed ourselves too little time. My habit of stopping to read the plaques on each historic building and talking to all the locals in all the shops selling beautiful local food and wine is slowing us down.
My favourite is Max Noske, whose Lutheran grandfather escaped Prussia in the 1840s to set up a butchery in nearby Lobethal. Octogenarian Max leans across the counter of his butchery, waving a hot metwurst, assuring me it will not disappoint. His eyes define the word "twinkle".
In the next five minutes I get the full family history and I buy one of his metwurst sausages. We capture the exchange on camera for our Hahndorf video and Max is a star, even if he can't understand that we don't want him to wrap the sausage in paper because we want to see it properly. On the third take I snatch it out of his hand before he can wrap it up. He's all smiles as we say goodbye, but I know he thinks we Kiwis are a weird lot.
We fly through the museum with obscene haste. I have to forgo reading some of the cards. The sun is sinking fast and we are reaching the "golden hour" where the low sun soaks the stone buildings in an orange glow, and everything looks beautiful. We just need a couple of shots of me strolling along the avenue in front of the beautiful old buildings, but each shot looks better than the last and we can't stop.
The stables look good, but the old mill building (now a restaurant, bars and accommodation) looks amazing. And so it goes until it's almost time to leave.
With the sun finally set we relax in the beautiful Hahndorf Inn. The old bar is lined with regulars who look at us with interest, but not suspicion. This town is popular; they must get gawpers like us almost every day. So I sit in a corner of a stone building with the old stones on both sides of me, and my metwurst on the bar, holding a litre of beer in a glass stein for photographs. I get one sip before it's time to leave for a visit to Adelaide's famous markets.
Driving back with Max's metwurst in my bag, I realise I am taking Hahndorf produce to the Adelaide markets - it's a modern version of the pioneer women's historical market trips. We decide to create a bit of fun for the video by trying to sell the metwurst there when we arrive.
The smallgoods stall owner is a character. He flirts with our camera lens like it's a lady from the suburbs, and plays along with my idea to sell him the metwurst.
"I'll buy your Hahndorf sausage, champ, but I can't take just one - I'm going to need 10 full cartons."
"OK," I say.
"I'll go get the rest - but I'll have to walk back to Hahndorf: it's 35km".
He deadpans, "See you soon, champ. We're open til 9."

Adelaide Hills top five
1. Visit historic Penfolds Magill Estate, the home of Penfolds wines and Australia's most prized wine, the Grange.
2. Wander through the studio, home and garden of landscape artist Sir Hans Heysen.
3. The German village of Hahndorf's history and buildings date back to the 1800s, and it's a great base for exploring the region.
4. Woodside Cheese Wrights is true to the word artisan, crafting cow and goat milk cheeses.
5. Enjoy wine and food events such as the Crush Festival in January, music events such as the Hoot Adelaide Hills Jazz Festival, or sporting events such as the Santos Tour Down Under.
Two-day itinerary
The Adelaide Hills are an easy 20-minute drive from Adelaide but an overnight stay allows time to tour the villages, taste the region's produce and wines, discover walking trails, gardens and wildlife parks or enjoy time in Hahndorf.
Day 1: On your way to the Adelaide Hills, stop at Mt Lofty Summit for views and a stroll through the Mt Lofty Botanic Gardens. Spend time in Hahndorf, where the main street's stone buildings inlcude art and craft galleries, cellar doors, antique shops, German bakeries, chocolate shops, cafes and a cheese cellar. After lunch visit The Cedars, artist Hans Heysen's home, studio and garden. Chocolate lovers can visit the Chocovino experience at Hahndorf Hill Winery.
Day 2: Drive through the interlinking villages of Stirling, Mt Barker and Woodside. The National Motor Museum at Birdwood is an automotive treasure trove. Or you visit the area's cellar doors. This cool climate wine region specialises in chardonnay, pinot noir and sauvignon blanc. Be sure to taste the delicious food at one of the cellar door restaurants - The Lane Vineyard and Bridgewater Mill are local favourites. Visit the Cleland Wildlife Park.
Details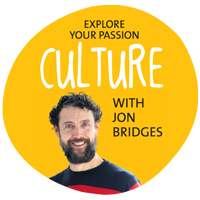 Best time to travel: All year round, but autumn and spring are particularly beautiful as the tree-lined main street is in full bloom.
How to get there: Hahndorf is a 20-minute rive from Adelaide.
See southaustralia.co.nz for more information.
IF YOU GO
Getting there: Fly there with Air New Zealand.
For more information see: nzherald.co.nz/exploreculture.
Jon Bridges travelled to Adelaide with the assistance of Tourism Australia, the
South Australian Tourism Commission and Air New Zealand.