Each week, Flight Centre's team of experts answers your travel questions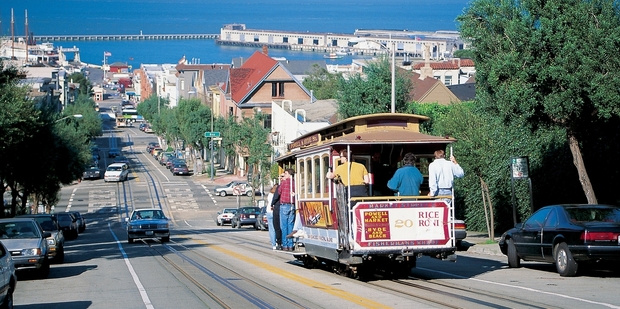 My husband and I have hired a car and will be travelling from Seattle to San Francisco over five days. Could you please suggest the "must see" places along the way? - Lynn
Claire Wallace, from Flight Centre Hamilton East, used to live in California. She shares her top tips for travelling from Seattle to San Francisco.
It's possible to travel from Seattle to San Francisco in five days, although a few more days would make a more relaxing trip. Book your accommodation in advance to maximise your enjoyment and, though there are plenty of motels by the freeways, they don't tend to be in the most scenic locations.
Schedule some time in Seattle ahead of your road trip - check out the giant troll, explore the waterfront and take a ferry ride across the Puget Sound. Heading out of Seattle, travel on Interstate 5. You will have more than 1300km to cover so your stops will need to be well planned.
I recommend stopping in Portland, driving through the infamous Salem, and then spending a few hours in the Crater Lake National Park if you have time. You could even take a jetboat ride down the Rogue River at Grants Pass. Alternatively, continue on to Mount Shasta, which is great for summer hiking. California is the home of the In-N-Out Burger chain - make sure you go and ask for the double-double if you dare! Continue on the Interstate 5 or drive past Clear Lake out to the coast. You could stop overnight in Mendocino at the Point Cabrillo Lighthouse for something different.
From here, continue on the Pacific Coast Highway or head inland to Calistoga, Sonoma or Napa wine country to sample the best of Californian cuisine and visit a vineyard or two. Silverado Vineyards is a personal favourite with its stunning views.
Returning to the coast, drive through the beautiful Point Reyes National Seashore and on to Muir Beach, where you can sleep in a four -poster bed at the Pelican Inn, styled after a traditional English tavern.
Drive through Mill Valley to Tiburon and stop for lunch at either Guaymas Mexican Restaurant or Sam's Anchor Cafe. Both offer perfect spots to enjoy the view of downtown San Francisco from across the bay. Fabulous.
I recommend arriving in San Francisco the night before you fly out, as you'll need at least 24 hours there to see the main sights of Lombard St, Fisherman's Wharf, Coit Tower, Chinatown, The Presidio and the Painted Ladies. Hotel Vertigo on historic Nob Hill is a great place to stay and head to the Far East cafe in Chinatown for a bite to eat.
My final tips are to do most of your shopping in Oregon where there is no sales tax and to be aware of the extremely busy traffic in Seattle.
Enjoy!


I'm a keen diver while my wife is a culture vulture. Where can we go for a 10-day break that will satisfy both our interests? - Walter
Taahia Hurihanganui, from Flight Centre Panama Street in Wellington, shares her tips for a fun-filled holiday to Samoa.
Samoa is a great holiday destination to satisfy you and your wife, just over four hours' flight time from Auckland and with options to suit every budget.
For a culturally rich experience I recommend staying in a few different places so you can really soak up the atmosphere.
Apia is in Upolu, the largest island of Samoa, located about a 35-minute drive from the airport. A couple of nights here is all you need to have a look around and take in the natural attractions - the Sliding Rocks are a must-do and very popular with locals. Lynn's Getaway offers great accommodation with a local feel and provides breakfast daily. I recommend having a dinner or two at Amanaki Restaurant, with its fresh fish and great prices.
From Upolu, you can travel to Savai'i on the ferry. Savai'i is smaller than Upolu, even less touristyand brimming with beautiful landscapes and natural attractions, from swimming with turtles to powerful blowholes that blast water 30m. For an authentic experience, I recommend staying at Tanu Beach Fales and camping Samoan-style in a fale on the beach. Savai'i is also a very popular spot for diving - "Dive Savai'i" have a great reputation and offer some great deals.
From here, I would recommend taking the ferry back to Upolu and driving to the village of Lalomanu for the remainder of your stay. It has a beautiful beach, friendly atmosphere and is where the infamous Tu Sua Trench is located - but don't fear, it's not as scary as it looks.
My final recommendation would be to hire a car during your stay - Samoa is quite large and while there is public transport, it's not always reliable. You can organise this before you depart and just collect it at the airport when you arrive. If you decide to stay in Savai'i, you can also just take the car over with you on the ferry.
Have a fantastic holiday.


SEND US YOUR QUESTIONS
Email your questions to travelexperts@nzherald.co.nz for answers from Flight Centre's experts. Include your full name and phone number in the email. Not all questions will be answered.


Flight Centre has return airfares from Auckland to San Francisco and four nights' accommodation from $1999* pp, twin share. Valid for sales until September 30. Travel from February 6 to March 21, with Thursday and Saturday departures.
Return airfares from Auckland to Samoa, flying Air New Zealand, with four nights' accommodation go for $669* pp, twin share. Add on a four-day car hire from $99* pp. Valid for sales until September 30 with travel from October 16 to November 25; February 8 to March 31.
* Price subject to availability.