Winston Aldworth flies on QF131 Melbourne to Auckland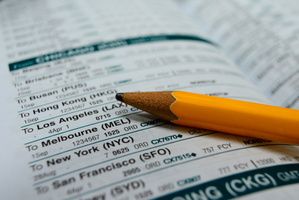 The plane: 737-800, a modern take on Boeing's shorthaul classic.
Class: Economy, but upgraded to business (high-fives all round).
Price: Approx $328, but prices vary.
On time: We left Sydney a little later than the scheduled 7.50am departure time but the pilots made the time up and we arrived on time at 12.55pm.
My seat: Economy, 22C
Fellow passengers: Loads of families and a few Formula One fans, recognisable by branded shirts.
How full: Chocka. Whatever Qantas' issues and whatever the state of competition over transtasman flights, there is no shortage of bums for these seats.
Entertainment: Skyfall, perfect movie for a transtasman hop.
The service: I like the Qantas people, they always seem to have a bit of a knock-about Aussie grin and attitude.
Food and drink: Chicken was a little dry but I'm just impressed they manage to serve food in a flying tin can.
The toilets: Clean as a whistle.
Luggage: More than enough for a weekend in Melbourne.
The airport experience: I'm just going to put my hand up and say: I had a facial. Qantas have this amazing high-rollers' lounge at Melbourne airport - it's won all sorts of awards. "Would you like a spa treatment, sir?" "Why yes, I think I would." If you've never had a facial, and the chance of a free facial arises DO NOT SAY NO. They are amazing.
Would I fly this again: It's a fine way to get across the Ditch. And yes, I'm keen on facials.