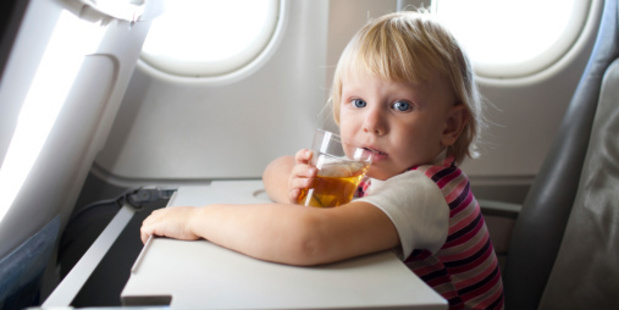 According to my (child-free) colleague, budget airline Scoot, a subsidiary of Singapore Airlines, are on to a good thing.
For a $17.95 top-up fee, Scoot passengers can fly "in peace and quiet" with an upgrade to the ScootinSilence cabin, where they can enjoy "exclusivity and privacy ... as under-12s will be some place else".
Scoot's new plan bans pre-teens from the first seven rows of its economy-class section.
Having flown plenty with our two kids, I can see the attraction. I often feel sorry for passengers sitting near us (even though my kids are - mostly - absolute angels) and, like most parents, I'm always grateful for the extra attention of the cabin crew and ground staff. Not to mention the loads of extra free luggage the big carriers let parents get into the hold.
Air New Zealand, Jetstar and Qantas say they have no plans to bring in kiddy-free class.
Putting up with someone else's kids squawking seems no biggie on short domestic hops, but I reckon there would be plenty of people willing to pay a little extra coin for some peace and quiet on long-haul. There's an advantage for the parents too, as kids will often interact with other kids sitting nearby and your fellow parents are usually understanding about kiddy dramas.