Ewan McDonald flies TK51 from Japan to Turkey.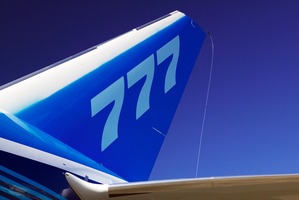 The plane: Boeing 777 decal-lated with larger-than-life Messi, Xavi, Iniesta ... they sponsor Barcelona and a bunch of other football teams.
Class: We paid. So, back of the bus.
Price: Stonking earlybird deal from Flight Centre Newmarket - $1885 on Air New Zealand and Turkish to Istanbul, stopover in Tokyo, then home.
On time: Not a Turkish minute late. You might upset a Japanese air traffic controller's zen.
My seat: 53B. See above. Way more leg room than those planes with the koru. Of course, I'm only 166cm tall.
Fellow passengers: Mostly Japanese. Istanbul is the new Rome, y'know?
How full: How about "how not full?" Only one third in economy, so my wife Jude got two window seats.
So did our friend Marianne, and me in the middle row.
Our friend Monique was squeezed between two technically obese guys in the "comfort" cabin.
Entertainment: Disappointing. Mainstream movies, dated, leaning towards Asian tastes. I enjoyed three homegrown Turkish flicks with subtitles, but that's just me.
The service: Can we combine this with the next question?
Food and drink: First thing to say - even if it's halfway down the column - is that Turkish is consistently voted Europe's No1 airline. It's won Skytrax awards for everything you can think of - and then some.
Food is stunning (this from a restaurant critic) because Turkish-influenced, vege-leaning or chicken breast dishes work at however many thousand metres we are. And they can make an Angora blend of red grapes of dubious provenance taste like Petrus. But some cabin crew could improve their English, and there's an unhelpful Turkish service style that involves disappearing as soon as the meal is served; don't think about asking for an extra Angora or midnight glass of water.
As soon as the meals are cleared, they pull the blinds on an afternoon flight over magnificent landscapes. Dark cabin means you will watch a movie and go to sleep like good children and not bother the staff until breakfast time.
The toilets: Best on a long-haul airline. Trust me on this.
Luggage: We were tramping so we travelled ultra-light, 6-12kg for five weeks. Allowance is 30kg.
The airport experience: Narita. It's an airport. You want to be there and then you don't.
Would I fly this again: I've flown Turkish internationally and domestically several times. Less impressed with the long-haul service this time, but it's still a cut above most pedestrian flag-carriers.
And at the end of the airbridge is Istanbul. So ...