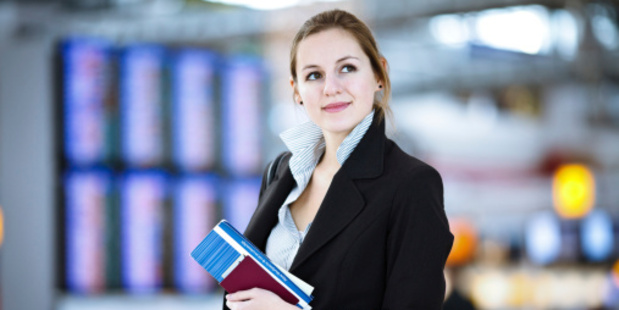 Planes, trains and cars wreak havoc on your skin. Planes leave your face dry and parched, sun adds wrinkles, humidity means breakouts. So what's a girl to do? Besides hiding behind oversized sunglasses, how do you stay chic, so you arrive at your destination at the top of your glam game? We asked dermatologist Dr Jessica Wu for advice.
What should you do during a long plane ride?
Drink lots of water and avoid alcohol, caffeine and asparagus, because they are diuretics.
How about makeup or creams?
Try not to apply makeup for your flight - and as soon as you get in your seat, apply a moisturising cream containing hyaluronic acid and glycerin, which don't irritate, and hydrate without making skin oily. Reapply several times.
Is there a way to avoid red puffy eyes?
Don't eat in-flight nuts, pretzels or chips. No salt. Keep eye cream samples with you and ask your flight attendant for a cup of ice to keep your eye cream chilled. Before you land, put cold eye cream under your eyes. Look for cream with anti-inflammatory ingredients such as coffee berry, licorice and soy. If you forget to bring eye cream, ask your flight attendant for green tea bags, an anti-inflammatory, and put them on ice.
Dirty skin is an issue. Is there a solution?
Air on planes is recirculated from the engine, so to protect your skin always use a moisturiser. Pre-moistened wipes are also good.
What else do you suggest for dry plane air?
Mist your face with mineral water. Spritzers are great. Some have high concentrations of selenium, which keeps skin moist.
How many products should we pack?
All you need is a cleanser, plus morning and night creams. In the morning use a moisturiser that does triple duty, with SPF, and antioxidants to shield your skin. At night, think about repair. Creams with salicylic acid are good for breakouts or acne. If it's fine lines that concern you, look for products with Retinol, which breaks down into Retin-A to build collagen while you sleep.
What about sun damage?
One of my favourite ingredients is niacin, which helps reduce pigmentation and sun damage.
So, the key is simplicity?
Exactly. Think, protect in the morning and repair at night.
- MCT