In October the inaugural Bay of Islands Walking Weekend is happening. Here are some of the best walks on offer.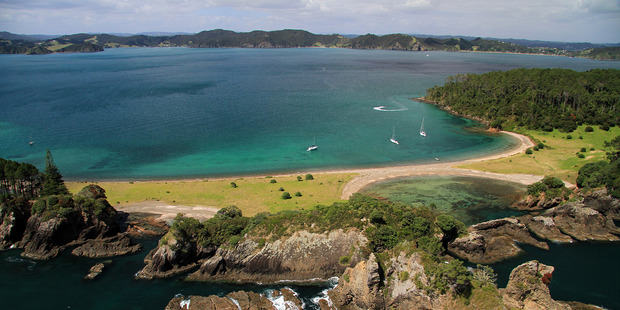 1. An historic walk around Kororareka (the Maori name for Russell). As our first capital city it's steeped in all 200 years of history. You'll walk past the oldest wooden church in New Zealand, with musket holes in the walls. Stop for a pint at the Duke of Marlborough hotel, the first licensed pub. See the Catholic Mission printing press where they produced English and Maori bibles bound in leather.
2. Take a kiwi night walk up Flagstaff Hill. Just on dusk the day birds come home to roost and the nocturnal ones get ready to go out for the night. Up here there are at least two known pairs of kiwi and lots of weka. In fact such a good job of keeping pests away has seen a boost in weka numbers and now you're likely to see them digging in gardens.
3. Sail out to Motuarohia and Moturua islands with a picnic. You'll get the chance to sail in a yacht or tall masted ship to these idyllic islands from Russell. Motuarohia, or Roberton Island, is where Captain Cook first landed and has a skullduggerous history.
Then on to Moturua for a two-hour walk up and over, touching four different bays and admiring the breathtaking views.
4. Cape Brett lighthouse to Deep Water Cove. It's a segment of the two-day walk out to the DOC lighthouse and back that will include a boat ride out to the Cape just across from the hole in the rock. It'll require a good level of fitness as it's a steep climb up to the lighthouse then down into Deep Water Cove where you'll be picked up. And look out for dolphins on the way.
5. Okiato to Russell is a four a half hour walk that includes stopping at the oyster farm and Omata Estate. It's also dog friendly and will include a bus ride to the start before steep steps to begin, then a boardwalk through the mangroves to Orongo Bay. Bring shopping money for a snack or wine stop!
The Bay of Islands Walking Weekend is coming up on October 4th, 5th and 6th.
- nzherald.co.nz