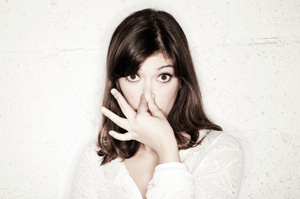 Last week's cover story, The Secret Stewardess, laid bare some of the happenings at 30,000 ft of which passengers might have been unaware.
Take "crop dusting", for instance. One reader called me to say he objected to the use of the word "farting" on the cover of Travel. Personally, I found the revelation that cabin crew break wind while walking along the aisles far more troubling.
Reader Judi (a frequent 45-year traveller - all classes) offered a few pointers to the airline staff: "Don't stand there in groups talking about last night's shopping spree when I am boarding, trying to negotiate my way to my seat and trying to find an unoccupied overhead. Don't bump the food trolleys into my seat when my seat is on the aisle. Don't walk up and down using my headrest as a handrail while I am trying to sleep in the aisle seat. Don't make me wait 45 minutes when I push the help button."
She continued at some length.
Another reader recalled the tale of an attendant who, having been told "bring me a beer, you black bastard", picked the passenger up and shoved his head into the toilet. The passenger, perhaps sensing the crew member had a point, never complained.