Hamish McRae is surprised to find a genuine Highland clan gathering in the southeastern USA.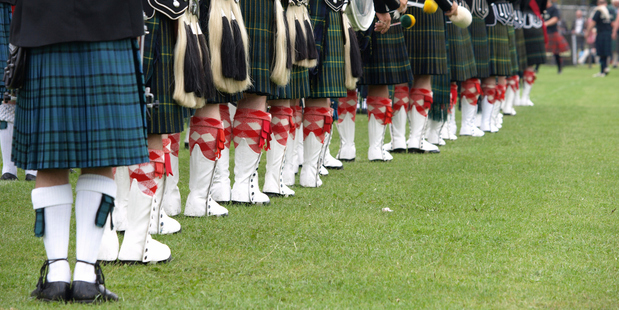 Nowadays in Scotland, Highland games range from the biggest and grandest of the lot, the one in Braemar that the royals attend, to little ones in the West Highlands that are mainly for the locals.
What they all have in common is that they have shifted from their original purpose a gathering of the clans to more of a spectacle for visitors. You gathered the clans together so that families that had been scattered could get together, so that the boys could show who was strongest and the girls could take their pick.
Now there are many more gatherings around the world than there are in Scotland itself, and from my experience of one of the largest in the US a fortnight ago, in the States at least they are closer to the original idea of bringing people together than the somewhat commercial games we now have in Scotland.
MacRae Meadows, high up on Grandfather Mountain in North Carolina, is host to one of the biggest gatherings in the US - actually the biggest, in the number of clans represented.
The games themselves are pretty much the same as those in Scotland, except with a higher ratio of kilts and beards than you see in Braemar, and with some stunningly accurate caber tossing - several perfect 12 o'clock throws. (The aim is not to throw it the furthest but rather to get it to go over in a straight line.) There was also something I had not come across in Scotland: a man giving introductory lessons in Gaelic.
What distinguished this gathering was not so much the games themselves nor even the Scottish weather: you are more than 1500m up so it was cool and rainy compared with the baking plains below. The extraordinary feature was that it was a true gathering. Instead of the tents round the ground being run by banks and estate agents, the tents were run by the clans.
I had gone there with my Washington-based daughter to meet some of the American side of our family, some 20 in all and none of whom I had met. They had come from as far apart as North Dakota, Kansas City, Florida and Massachusetts to see each other. So we were a mini-gathering ourselves a group of people linked by that chance decision, on the flip of a coin, that my grandfather would come down to London while his younger brother would try his luck in America.
When I signed in at the McRae tent, sure enough there was another cousin from Massachusetts whom none of our group had ever met, and who had signed in a few minutes before.
I know it is an American industry to hunt the heritage, but this was not just a nostalgic search for roots and it certainly was not overly commercial. It was about family: the bringing together of scattered grandchildren, great-grandchildren and great-great-grandchildren who otherwise might never know they were linked, and who, in this instance at least, got a lot out of meeting each other.
- INDEPENDENT