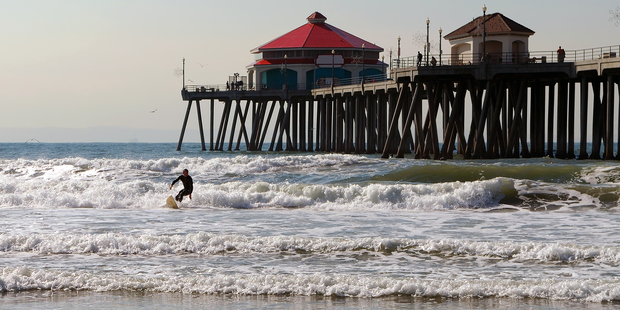 Newport Beach is perhaps the most glamorous of the beach areas south of LA, with its multimillion-dollar homes and expensive shopping centres. But if you want a touch of the real surfside US, head to Huntington Beach about 15 minutes north of Newport.
Famed for its incredibly long pier, which surfers love surfing alongside, Huntington Beach is like the westie cousin of Newport - noisier, busier and with more tattoos.
This is the venue for the US Open of Surfing, which attracts more than half a million spectators, but there are plenty of other things to keep you entertained around Huntington Beach's 13km of sand ...
1. Sandcastle building classes
For the kids or for corporates, SandCastle Central is a website that details which companies run special classes in the area so you can build the best sandcastle on Huntington Beach.
2. Segs on the Beach
Sure you look a bit of a doofus driving a Segway along the beach but it's fine and a great way to see more of the area.
3. Hawaiian style
Parts of Huntington Beach feel a lot like Hawaii, especially Hilton's Waterfront Beach Resort, which has one of the best dining options in town with its champagne brunch on a Sunday. Dukes Restaurant on the waterfront offers a great view of the pier and does a divine (and massive) Hula Pie with a high-calorie chocolate biscuit crumb base, icecream filling and fudge topping.