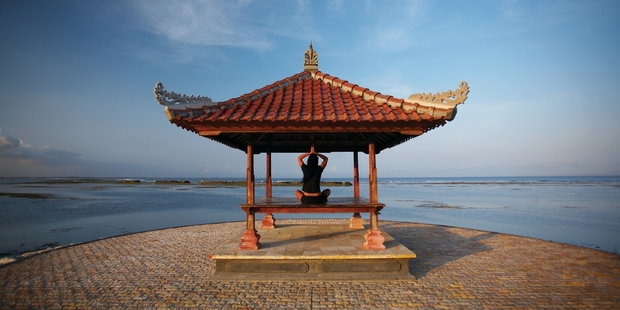 We've had great travel adventures through Thailand in our 20s, now we'd like to take the kids (both under 10) to see what we think is a remarkable country. Where's a place for a family holiday there, but with enough happening for us to get babysitters in and go out to let down our hair?
Jim Cato-Symonds from Flight Centre Ponsonby shares his expertise on taking a family holiday to Thailand.
Thailand is an incredible destination for a family holiday and it is a great opportunity for the kids to experience a different culture first-hand. When it comes to choosing a particular spot for your family holiday, it really depends on what you're looking for but there are plenty of options to fit any budget.
In Southern Thailand you'll find white-sand beaches with beautiful blue water - Phuket, Pattaya and Koh Samui in particular have plenty of quality resorts where the kids will be well looked after and kept entertained.
There are also plenty of child-friendly activities in the South - you could spend a day at an elephant sanctuary, escape the heat at a water park, head to the temples, walk through a butterfly garden or even spot a monkey while you're on a bush walk to a waterfall.
Many of the main resorts in Thailand have kids' clubs, which are great for parents - while the kids are kept amused you can lounge poolside and relax, go for a beauty treatment or sip a cocktail or two.
It's easy to have babysitters arranged in the evenings for very reasonable rates, so that romantic dinner on the beach doesn't have to go on hold.
Alternatively, I would recommend a family tour, which is a fantastic way to make sure you have a great holiday while removing some of the stress that may come with organising your own itinerary each day.
Intrepid offers a range of tours designed specifically for families and they often include homestays and trips to charities as well as fun activities, promising to keep mum and dad just as entertained as the kids.


I like to get away from it all, but my partner likes the city and its creature comforts. Where's a good place for an Asian holiday that mixes those things?
Rebecca Kent from Flight Centre Parliament has recently travelled to Asia and shares her top tips.
The beauty of travelling to Asia is that there is something to suit everyone, no matter what they're looking for. For a great mix of relaxation and entertainment, Cua Dai Beach springs to mind. This is one of the most beautiful beaches in central Vietnam and is not too overrun by tourists.
It's also just 4km away from Hoi An and you could stay at either location, or spend a few nights at each if you want to mix up your surroundings.
There is accommodation to suit all budgets in this area. Prices can start from about $25 a night, which can include air conditioning and your own bathroom.
If you fancy a treat or more of a luxury holiday, you can find outstanding accommodation for $200 a night or less. The food in this area is amazing with the French and Vietnamese fusion - not to mention cheap. A delicious main meal and a beer will set you back only a few dollars.
Hoi An has a strong French influence in its architecture, food and art, and should be large enough to keep your partner entertained. It's also a fantastic place to restock your wardrobe with amazing tailors who are able to whip you up a new wardrobe in about three days.
If Vietnam isn't your thing, you could also look at exploring the northeast of Bali. Not many tourists venture past Ubud so it would definitely be a holiday with a difference. Bali also offers fantastic beaches, snorkelling and diving spots, particularly around the beaches of Tembok and Amed. They also have wonderful food and it's extremely cheap. Accommodation is affordable but limited in this area so talk to someone experienced when booking.
Both Vietnam and Bali offer wonderful food and exceptional prices, and you can definitely tailor your holiday to match your budget - the options are endless.


SEND US YOUR QUESTIONS
Email your questions to travelexperts@nzherald.co.nz for answers from Flight Centre's experts. Include your full name and phone number in the email. Not all questions will be answered.


Flight Centre has return airfares from Auckland to Phuket, Thailand, starting from $1465* a person. Valid for sales until July 31. Travel before September 24 or between October 4 and November 30. Return airfares from Auckland to Hanoi, Vietnam, start from $1475* a person for sales until July 31. Travel before December 10 and from January 16 to March 31. Return airfares from Auckland to Bali start from $1605* a person, for sales until July 31. Travel before December 10 or between January 16 and March 31.
*Price subject to availability.