Each week, Flight Centre's team of experts answers your travel questions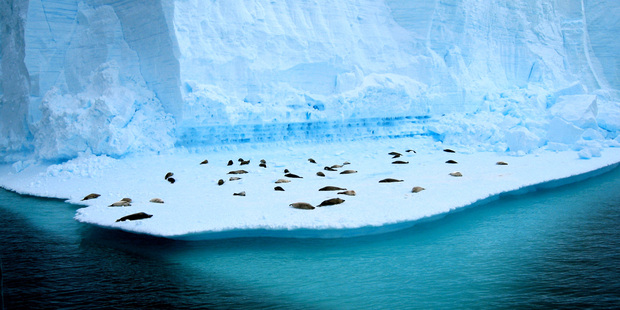 Q: My husband and I have planned a two-day stopover in San Francisco on our way home from London in September. We have been told that this is a most beautiful city, so what would be the absolute "must-dos" given the short time-frame?
Flight Centre Timaru's Megan Heslop loves holidaying in San Francisco, and shares her top must-dos.
A: I just got back from San Francisco and I can definitely confirm that it's the perfect stopover on your way home from London.
As a city, it's renowned for chilly summer fog, deep rolling hills and an eclectic mix of Victorian and modern architecture.
A two-day stopover is definitely enough time to take in the highlights but beware: you will be very busy. The famous Golden Gate Bridge is an absolute must, along with Alcatraz and Chinatown. If you have the time, I highly recommend walking over Golden Gate Bridge so you can take in the sights and the fresh air - but it is 3km long so if you're walking there and back, you'll need to allow a bit of time.
My personal highlight was Alcatraz, which was once home to some of the United States' most notorious criminals. It's very popular so you will need to book at least three weeks in advance. When you arrive, make sure you get an audio guide so you can wander around learning about its history and secrets.
Chinatown is also well worth checking out - it's the largest Chinatown outside of Asia and is a top tourist attraction. Go there hungry - there are plenty of tea houses and restaurants to choose from.
Get a 48-hour hop-on-hop-off, sightseeing bus, which is a cost-effective way to see the sights. It takes you to all the hot spots including Haight St, popular for its boutique shopping, stylish cafes and Victorian-style homes.
If you're a seafood lover, head to Fisherman's Wharf or Pier 39 for a meal of fresh seafood. I can highly recommend the local clam chowder, which is served in freshly baked cob bread. Finish it with a glass of wine from Napa Valley - delicious. This is also a great spot to pick up souvenirs to take home.


Q: I like the idea of a seeing Antarctica from a cruise ship, but worry about the environmental impact. Are some cruise companies better than others on this?
Flight Centre Dunedin's Heather Beaton is a cruise specialist and shares her tips on cruising Antarctica.
A: Antarctica is often considered the ultimate notch on any avid cruiser's belt and I can certainly testify to that - it's a once-in-a-lifetime trip.
There are potential environmental impacts with so much wildlife, but you'll be pleased to hear that there are many regulations in place to prevent damage and different cruise lines have different benefits, depending on what you're looking for.
When it comes to choosing a cruise line or planning an itinerary, talking to a cruise specialist is an absolute must.
Larger ships with more than 500 passengers are not actually allowed to land any passengers on shore in Antarctic waters. Alternatively, if you're looking for an experience that will allow you to get close to penguins and whales, then an exhibition ship is the one for you.
These are purpose-built for Antarctic waters and carry about 150 passengers. They generally have two zodiac excursions a day and will carry historians and scientists, who hold lectures on the region.
An extra bonus of cruising on one of these smaller ships is that you also have more one-on-one time with the guides so you can ask lots of questions.
The best time to cruise Antarctica is over our summer months - from December to February - and most cruises depart from Ushuaia, Argentina. I would recommend taking advantage of the departure point and seeing a bit of South America while you're there.
My most important tips:
•Take a great camera with you. On the bright, sunny days, lower your exposure setting or you risk losing the contrast of the white icebergs and glaciers with the mountains.
•Go with the flow. The weather in Antarctica can be unpredictable so it's common for your itinerary to change throughout the journey.
•Pack wisely and allow for lots of layers; day-time temperatures are normally just above freezing, but the air is drier so you don't feel as cold as you might expect.


SEND US YOUR QUESTIONS
Email your questions to travelexperts@nzherald.co.nz for answers from Flight Centre's experts. Include your full name and phone number in the email. Not all questions will be answered.


Flight Centre has standard return airfares from Auckland to San Francisco from $1565* per person. Valid until July 20, unless sold out. Travel on selected dates until November 30.
Flight Centre has return, economy-class domestic airfares from Buenos Aires to Ushuaia, and a 10-night cruise of Antarctica with Silversea onboard the Silver Explorer, with butler service, all meals and selected beverages from $15,499* per person, twin share. Valid until August 31, unless sold out. Cruise departs February 20.
* Prices subject to availability.