Each week, Flight Centre's team of experts answer your travel questions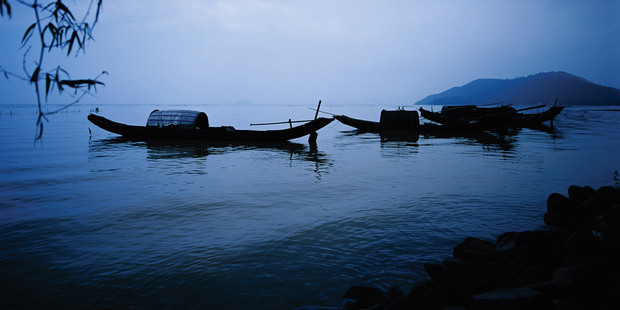 Q: I'm heading to Europe to start my OE in October. I'd like to spend a few weeks in Vietnam on the way, but finances are tight. How should I approach it?
Jim Cato-Symonds, from Flight Centre Ponsonby, shares his expertise on travelling through Vietnam on a budget.
A: Vietnam is a great choice for an adventure on a shoestring budget and a few weeks will give you plenty of time to explore the diversity of this destination.
If you're on your way to Europe, I recommend booking an airfare that stops in Singapore or Bangkok. From there, you can break your journey up with a cheap airfare from a low-cost carrier such as Jetstar or Air Asia, and fly to Vietnam from as little as NZ$99 one-way. Airfares can get tricky so make sure you talk to someone who knows what they're doing.
It's a great destination for backpackers with an incredible array of things to see and do, all on limited funds. Basic hotels in Vietnam have clean rooms, usually with air-conditioning and your own bathroom and can cost as little as $20 per night.
You can pay even less if you share a dorm room.
The food in Vietnam is amazing and you can eat like a king on any budget. My personal favourite from my Vietnam travels is a lunch of steaming, fragrant noodle soup and a cold beer - likely to set you back around $2-$3.
Travelling around Vietnam is easy too - many people buy a hop-on-hop-off bus pass, which can take you from Ho Chi Minh City to Hanoi or vice versa. For a less touristy experience and to meet the locals, take the bus, otherwise flights and trains are cheap.
I suggest starting in Saigon and making your way north to Hanoi. Two weeks would be enough time, but I recommend taking four weeks and spending a few days relaxing on a sandy beach.
Hanoi is a wonderful city with touches of ancient Vietnam and old colonial France. From Hanoi, head to Halong Bay, a Unesco World Heritage sight where giant limestone casts soar out of the ocean. Spend a couple of nights on a junk boat, an experience you'll never forget.
If you're looking for something organised, Intrepid offers great tours of Vietnam which will get you off the beaten track, taking you down the back alleys, home stays and adventures into the lesser-known parts. They're well priced and easy.
I found that Vietnam is a traveller's dream with friendly people, diverse and beautiful scenery and delicious food. Enjoy.


Q: When I was a kid in the 80s, my family had two great Hawaiian holidays. I'd now like to take my partner there, but want to see something other than the usual tourist strip. What's good away from Waikiki?
Priscilla Halliday, from Flight Centre Remuera, has recently been to the outer islands of Hawaii.
A: Hawaii is a great destination, particularly for couples and it has become more accessible with Hawaiian Airlines now flying direct from Auckland. Waikiki Beach in Honolulu is definitely the tourist hub but there is so much more that you can experience with your partner.
Firstly, I recommend hiring a car and taking a day trip around the island of Oahu and heading up north to the beaches - I did this recently and it's fantastic. The famous Sunset Beach is a must-do, renowned for its surf, but also great for relaxing. Car hire is really simple and you could either do this before you depart or once you arrive in Hawaii. There are also some wonderful food trucks along the way where you can stop and sample great Hawaiian cuisine - otherwise you could even pack a picnic to enjoy at the beach.
Depending on how much time you have, the outer islands are well worth exploring and a great option if you're looking to escape the hustle and bustle of Oahu. Maui is a short plane ride from Oahu and there are plenty of fabulous resorts to choose from in Wailea or Ka'anapali Beach. It's a good idea to book your flight to Maui when you book the rest of your airfares, that way you can get it all on the same fare as your flight from New Zealand and your baggage will be included - this can get tricky so make sure you talk to someone experienced in this field.
I stayed in Maui recently and there is definitely something to suit everyone. My personal favourite was swimming with the turtles at Wailea Beach - it was amazing and they were much bigger than I expected. When you're ready for a break from swimming, the Monkeypod Kitchen is a great place to enjoy a meal or two - I recommend the fish tacos.
The Big Island is also well worth a visit with its diverse terrain. You can see anything from forests to snow capped mountains and the famous Volcanoes National Park is breathtaking to see - sometimes you can even see lava flowing from an active volcano.
Most importantly, make sure you sit back, relax and enjoy the beautiful Hawaiian sunset with a traditional Mai Tai in hand - pure bliss.


SEND US YOUR QUESTIONS
Email your questions to travelexperts@nzherald.co.nz for answers from Flight Centre's experts. Include your full name and phone number in the email. Not all questions will be answered.


Flight Centre has return airfares from Auckland to Hanoi starting from $1929* per person (valid for sales until 16 July). Travel from August 1 to December 8.
Flight Centre has return airfares from Auckland to Honolulu starting from $1275* per person (valid for sales until 16 July). Travel from July 22 to September 26, October 7 to December 13, January 27 to April16, 2014.
* Prices subject to availability.