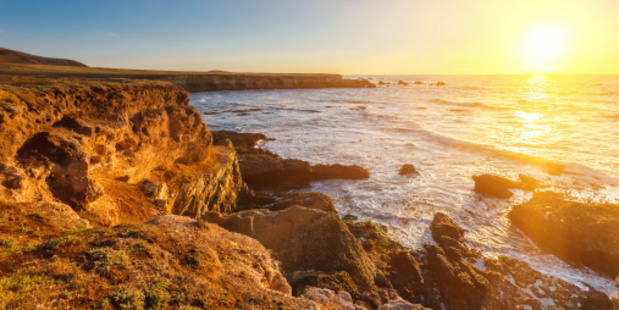 My boyfriend and I couldn't decide where to go for our first overseas trip together so we drew destinations out of a hat. The winner was a two-week Californian road trip, driving between Los Angeles and San Francisco. I know very little about the Pacific Coast Highway and was hoping you could share a few must-see places along the way. Is it easy to hire a car from New Zealand and is driving in America chaotic? - Te Maari Barham
Lonely Planet's Sarah Bennett and Lee Slater reply:
Congratulations - you have won one of the world's classic road trips! The route from LA to San Francisco is approximately 800km, and although it could be driven in a day, two weeks will give you plenty of time to stop, detour, or enjoy the cities at either end. In general, as long as you avoid the traffic-clogged highways around the major cities, you can cruise in the slow lane, literally and metaphorically.
Must-see stops along the way are Santa Barbara, with its string of idyllic beaches and 100-plus wineries spread across a pastoral landscape.
Further north is the rugged Big Sur coast of hidden hot springs, cascades and beaches, stretched between Hearst Castle and the Monterey Peninsula. Just shy of San Francisco is fun and ultra-laidback Santa Cruz, where the flower-power spirit of the 60s lives on.
You could easily explore other parts of California. From San Francisco, it's less than four-hours to Yosemite National Park and Lake Tahoe, or if you keep heading north for six hours you'll reach Redwood National Park and the some of the world's tallest trees.
Renting a car is simple and competitively priced provided you are at least 25 years old with a valid driver's licence and credit card. Rates generally include unlimited mileage but expect surcharges for an extra driver and one-way rental. Search the web and book online before you go.


WIN A LONELY PLANET GUIDEBOOK
Email your questions to travel.info@lonelyplanet.com and they'll be answered by Lonely Planet's experts.
In addition, the best question each week will earn a Lonely Planet guidebook. Add your postal address and the guidebook you'd like (see lonelyplanet.com).
Not all questions are answered and Lonely Planet cannot correspond directly with readers.