If you can't make it to the major tracks, consider these small charmers closer to home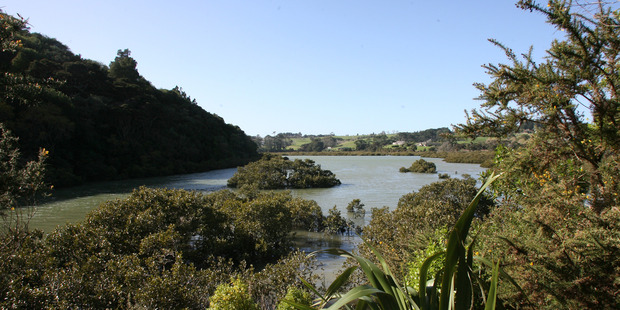 1. Okura Bush Walkway
Track entrance off East Coast Rd; Haighs Access Rd to Dacre Cottage: 4.8km (1.5 hours) one way; Haighs Access Rd to Stillwater: 8km (3 hours) one way.
This walk takes you between the Okura estuary and Okura Marine Reserve to Karepiro Bay and historic Dacre Cottage, then on to Stillwater. It's a lovely combination of estuary, then nikau, pohutukawa and kauri groves, with only a small hill climb. Look out for wading birds such as stilts and oystercatchers beside the river, and dotterel around Stillwater, then head to the 1850 Dacre Cottage.
You'll cross private farmland, so keep to the track, take care around stock and leave the gates as you find them.
2. Mt Auckland (Atuanui) Walkway
Track entrance 3km down Glorit-Kaipara Hills Rd, off Kaipara Coast Highway (SH 16); 3.5 km (1hr 45 minutes) one way.
Atuanui, 305m above the countryside, has stunning views over Kaipara Harbour and the Hoteo River estuary. Follow an airstrip and logging track along the ridge to the Atuanui forest of regenerating rimu and kauri, and take the side tracks off the ridge to see mature kauri. An alternative western return track takes you through farmland to the Kaipara Coast Highway exit (closed August 1 to September 30 for lambing). Check out a three-day tramp at kaipara2kaipara.co.nz.
3. Goat Island Walkway
Track entrance off Pakiri-Leigh Rd, east of Warkworth (park in the marine reserve carpark - the walk starts 50m inside the gate); 1.5 km (45 minutes to 1 hour) one way.
Overlooking New Zealand's most popular marine reserve, this walkway includes cliff-top paddocks (look out for the stock) and fine remnants of coastal broadleaf forest, then joins a bush section. Check out Hauturu (Little Barrier Island) in the distance.
4. Goldie Bush Walkway
Track entrance off Horsman Rd between Muriwai and Waitakere (or from Constable Rd, Muriwai); 4.5km (2 hours) one way.
From Constable Rd, this walkway descends through the young kauri grove of Motutara Scenic Reserve to cross Mokoroa Stream, then enters the Goldie Bush Scenic Reserve, climbing through a coastal forest with regenerating kauri before exiting at Horseman Rd. If the weather is good, add in the longer loop through the Mokoroa Stream Track (3km, 2 to 3 hours one way), which heads off the Goldie Bush Walkway before the Mokoroa Stream swingbridge.
Please prevent kauri dieback disease by staying on the tracks and off kauri roots, and by cleaning your gear. See kauridieback.co.nz.