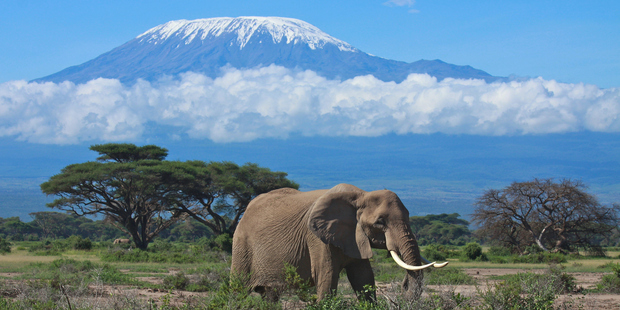 We are two educated, active women in our 70s. Can you advise on small group tours covering all areas of France - rural, cities and villages? We're also interested in suggested itineraries and websites for key places we should visit, travelling by train. We have about three weeks. - Barbara Rotherham
Lonely Planet's Sarah Bennett and Lee Slater reply:
As you're capable people, you might like to eschew a group tour in favour of independent travel. With a good guidebook and the internet at hand, you could readily make your own arrangements for accommodation, train travel and attractions.
Our France guidebook outlines itineraries of various lengths, most covering diverse highlights. Others follow major themes such as wineries, alpine adventure and Mediterranean hotspots. The suggested three-week "Tour de France" traces a grand loop from Strasbourg, along the Alsace wine route to Champagne, and through to D-Day landing sites before heading south along the Atlantic coast. Passing through the Dordogne, it hits vibrant Avignon before heading up to Lyon, where you could indulge in unparalleled gastronomic delights.
The loop closes with a meander through wine-rich Burgundy.
Should you wish to travel on a small-group tour, seek recommendations from a local travel agent, who will know what works best for New Zealand travellers.
An alternative is to book your own transport and accommodation, and use local operators for guided tours at your destination. Recommendations can be found in our France guidebook, but you will have no trouble finding tour guides once you're on the ground. One of the joys of travel is spontaneity, and this flexible approach to your travels will make room for that possibility.
Good online resources are the official government tourist site and the national railway site voyages-sncf.com.
A dear friend who has had disabling strokes has asked us to accompany him to Arusha in Tanzania for a brief visit. The nearest international airport is Nairobi in Kenya, so we're wondering whether public transport across the border caters for folk in wheelchairs. Is there modestly priced accommodation that would cater to disabled people, and are there any inexpensive tours that could cater to us? - Juliet Leigh
Lonely Planet's Sarah Bennett and Lee Slater reply:
The best air gateway for you is Kilimanjaro International Airport, 45km southeast of Arusha. Two major airlines (Precision Air and Fly540) run airport shuttles to Arusha, and taxi fares start from around US$50 ($62).
Located near some of Africa's most famous national parks, Arusha is a major tourism centre with excellent food, facilities and cultural activities. It's also a major launching point for safaris, which offer you an opportunity to get close to wildlife.
Although there are few facilities for the disabled, Tanzanians are generally quite accommodating and willing to offer assistance. A small number of guesthouse lodges have wheelchair-accessible rooms; few hotels have lifts, and many have narrow stairwells. Grips and railings in bathrooms are rare. Guesthouse and lodge accommodation will generally cost less than US$50 a person.
The national parks and reserves around Arusha are legendary: Serengeti and Masai Mara, the Ngorongoro Crater and Mt Kilimanjaro to name but a few. These northern parks are toured mainly in closed vehicles, with accommodation provided in mostly single-storey lodges, so a safari may well prove achievable.
The official Tanzania Tourist Board can advise on accessible tours and fair pricing.
An alternative to safaris are cultural tourism programmes, which range from a few hours to a few days and centre on village activities and light hikes, thus offering excellent insight into local life in Tanzania. These can be booked through the Tanzania Tourist Board, which can advise on transport options and accessibility.
On the matter of transport: the majority of taxis are small sedans, and buses are not wheelchair-equipped. However, minibuses are available to charter for transport and customised safaris; large or wide-door vehicles can be arranged through tour operators in Arusha.
WIN A LONELY PLANET GUIDEBOOK
Email your questions to travel.info@lonelyplanet.com and they'll be answered by Lonely Planet's experts.
In addition, the best question each week will earn a Lonely Planet guidebook. Add your postal address and the guidebook you'd like (see lonelyplanet.com).
Not all questions are answered and Lonely Planet cannot correspond directly with readers.