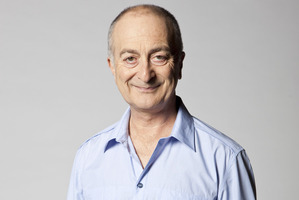 What was your greatest holiday?
I'm split between two choices. For an urban holiday you can't beat Manhattan, but for diving, sunshine and all-round luxury, it's got to be the Maldives.
And the worst?
Anywhere where you find hairs in the bath, or even worse, in your bed!
If we bump into you on holiday, what are you most likely to be doing?
For the first few days speeding around like a whirling dervish; for the rest of the time, sleeping.
What's your dream destination?
The Antarctic, so I can see all the penguins and whales.
What's the dumbest thing you've ever done when travelling?
Eaten jugged hare in a force-six gale on the Bay of Biscay.
Complete this sentence: I can't travel without ...
My wife ...
if it's at all possible.
What's the best travel tip you've ever been given?
Always plan but never plan on your plans.
What was the most memorable meal you've had while travelling?
A very poor woman in northern Ghana once boiled me her last egg. That's real generosity.
What's the best thing you've brought back from a trip?
A fiancee ... we got engaged while we were on holiday in Malaysia.
Favourite airport to land at?
Wellington was pretty memorable. We filmed Peter Jackson's gigantic Gollum and were well impressed.
What's the next trip you've got planned?
Tomorrow we're off to Launceston – then Geelong, Sydney, Canberra, Townsville and Alice Springs.


• Tony Robinson hosts Time Team on the History Channel, Mondays at 6.30pm. In early 2014, his new series Time Walks features two episodes based in New Zealand.