If Niseko is the crown jewel of Japanese skiing, then Rusutsu is one of its most lustrous, and least known, diamond clusters.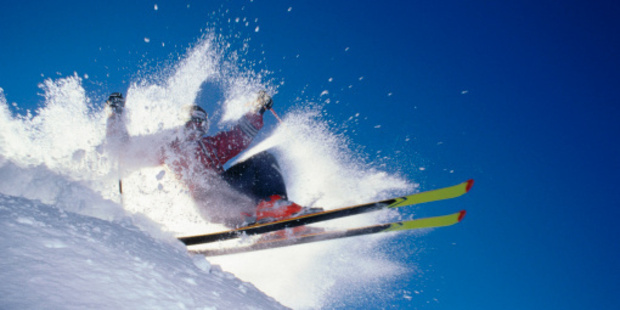 Rusutsu is only 40 minutes away from Niseko by car but still relatively unknown to 'gaijin' - or foreigners - who have fuelled Japan's skiing boom of the past decade.
Its three linked mountains, East, West and Mt Isola, give it more than 200ha of skiable terrain. Rusutsu's snow cover is every bit as good as Niseko's, the most famous resort on the island of Hokkaido, but its comparative obscurity means there are fewer people to share it with. Locals say it's what Niseko was like eight years ago - more untracked snow, few foreigners and few English language signs.
There are few lift lines and most people seem to ski on-piste, leaving fresh tracks for those who want to dive into what Rusutsu and Japan are best known for - powder snow. Run your fingers or ski tips just below the snow surface and they remain visible, showing how light, dry and as transparent as a politician's lies it is.
When there is plenty of it - which is often - it can provide conditions matched by few resorts in the world.
The 212ha of groomed runs come highly commended, too.
Skiing deep powder in the glades delivers advantages - deeper snow and the trees offer points of reference when visibility is low. You can ski straight off the lifts into the best tree skiing in Hokkaido, then straight back out on to the lifts, so you get more powder turns and more "bang for your bucks".
The groomers are brilliant, too, offering long, consistent fall lines. There are plenty of activities for kids, including tubing, dog sledding and snowmobiling.
Constant snowfalls mean sunny bluebird days are rare. Apparently, there's a stunning view over Lake Toya and the Sea of Japan, which I missed. But I was more than compensated by boot-, knee- and sometimes thigh-deep powder which, at one point, gave me face shots of snow at every turn.
I don't recommend somersaulting over ridges at any time, but when it happened accidentally I was pleased to land in a big white pillow that acted like a high jumper's mat.
Lift tickets are cheap - 4300 yen ($51) a day for adults and 2150 yen ($25) for kids.
There's no real village to speak of, just some pensions and one big tower resort hotel. But it's within easy reach of Niseko for a memorable day trip.
If you go in summer there are four golf courses, but no powder. Why would you bother?


Rusutsu Checklist
GETTING THERE: Via Tokyo, Hong Kong or Seoul with Japan Airlines, Qantas, Cathay Pacific and Korean Airlines. Skijapan.com runs a door-to-door transfer service from Chitose Airport.
ONLINE: skijapan.com


• The author travelled to Rusutsu courtesy of SkiJapan.com.
-AAP