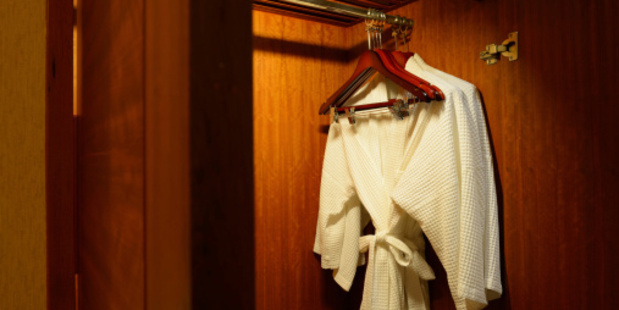 Aussie travellers are among the worst culprits when it comes to stealing souvenirs from hotel rooms.
More than one in four (28 per cent) Australian travellers admit to helping themselves to a memento from their hotel room while abroad, according to a survey of 29 countries.
The findings place Australia in 19th place in terms of honesty.
On average, 35 per cent of world travellers take popular items such as magazines, books, linens or towels from their hotel room.
Some surveyed took it one step further - pocketing bathrobes, pillows and even in-room lamps or alarm clocks.
Complimentary toiletries such as shampoo or toilet paper weren't counted.
Scandinavians are the most honest travellers, according to the survey by accommodation website Hotels.com, while Colombians are the most likely to liberate linen.
Kiwi travellers were proven slightly more honest, with just 27 per cent of New Zealanders admitting to stealing from hotels.
Alison Couper from Hotels.com says honest travellers should be applauded.
"While we all love that holiday feeling, it seems travellers in some countries are taking this a bit too far by removing a wide variety of items from their hotel room to take home with them as a memento of their stay," she said.
- AAP