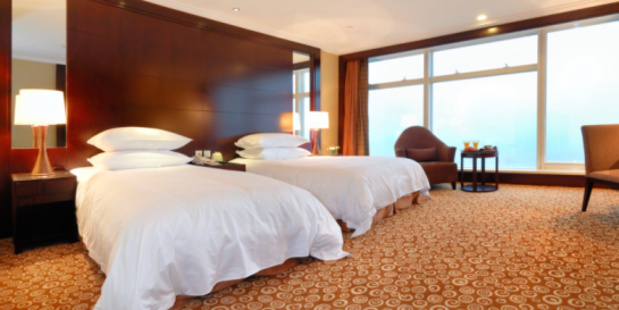 A survey just released by Hyatt Hotels has (finally) found that women are the main decision makers when it comes to booking travel and they like certain things in a hotel room. Here are the top five things women want...
Quality bathroom amenities
This is right up there for me as to save room I'll often rely on hotel body moisturiser, shampoo and conditioner. More often than not though the quality is terrible (and even some "international brands" have shampoo that dries out your hair). I have even become fussy about which amenities I squirrel into my toilet bag these days. Hotels who supply top quality products for the coiffure will get the tick from most women.
Hair straighteners
Who packs these?! Not me, but while I've come to rely on the hotel hairdryer and never bring my own, it would certainly be a pleasant surprise to find hair straighteners (or curlers) in the bathroom. Especially if you're in another country where the voltage is different (I'm looking at you USA) and my own one wouldn't work anyway.
Chargers
How wonderful to have an iPod/iPhone/laptop charger available in my room. They surely must be able to secure it to the wall so they don't get taken. I'll also add adaptors. I forgot my NZ adapter on my last trip and no hotel had an international multi-plug to lend me. Fortunately I was able to partially charge my camera on a one-hour layover at the airport. Some hotels have one in the mini bar but you need to buy it.
No hassle borrow or buy
I also forgot my toothbrush on my last trip and was able to get one from the front desk. Results of the survey found that females are more likely than males to ask for a forgotten product. The Hyatt has now introduced 'Hyatt Has It' to allow guests to borrow the above amenities as well as nail polish, face cleanser, razors, etc. They are also available for purchase.
Yoga mats
Yeah right! I don't get this one at all. Before I ask for a yoga mat I might request a down-filled pillow, some glossy magazines or a free bottle of water. But yoga mats have come out as being a highly sought after item by travelling business women. Really?
- nzherald.co.nz