Carol Smith catches up on the "evilution" of the spooky TV family, brought to life in Sydney's Capitol Theatre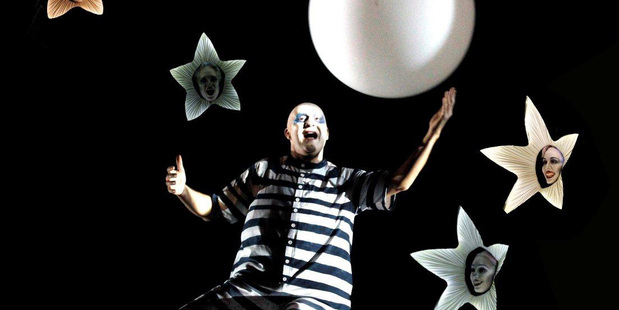 I snapped and clapped my way into the latest incarnation of the Addams Family as the familiar theme song rattled Sydney's Capitol Theatre.
This creepy, kooky family, based on characters created by American cartoonist Charles Addams - whose drawings are being exhibited at the Australian Museum to coincide with the musical - have been adapted to television, film and video games before displaying their song and dance moves on the stage.
During their "evilution", family members have swapped relationships. Originally Gomez was Grandma's son, but in the 1991 film he became her son-in-law. Also in the films, he became the younger brother of Fester instead of his nephew-in-law. Gomez makes fun of this in the musical when his wife, Morticia, bemoans that his mother is still living with them after so many years, when she originally just came to stay for the weekend.
He says: "My mother. I thought she was your mother."
Writers Rick Elice and Marshall Brickman have come up with an original story, and have tried to give every cast member the chance to deliver a quick quip - even ghoulish manservant Lurch, who manages to get the audience to laugh by simply grunting. The show is corny and crazy, but that's part of its charm.
A discordant stage is set when we meet full-of-woe daughter Wednesday (the vocally gifted Teagan Wouters) who is uncharacteristically full of love for Lucas Beineke, played by New Zealand's Tim Maddren.
She tells father Gomez that Lucas has asked her to marry him, and she's invited him and his parents to dinner.
She begs her macabre family to act "normal" and gets Gomez to promise not to tell mother Morticia (Chloe Dallimore) - who detests happiness, loves pulling the heads off flowers and embraces the thought of death being around the corner - about the planned marriage.
Here's where the problems begin. Gomez has never kept a secret from Morticia, whom he adores and looks forward to taking to the bedroom at least twice a day. Morticia, who wears a gown with its neckline "cut down to Venezuela", realises something is not normal. So, too, do Lucas' parents, Mal and Alice Beineke, played by Tony Harvey and Katrina Retallick.
"Do you have a little girls' room?" asks Alice Beineke when she and her husband arrive at the gothic house in Central Park. "We used to," says Gomez, who likes to collect weapons of torture, "but we let them all go."
Gomez, played by class actor John Waters who boasts countless television, film and theatre credits, steals the show with his one-liners, complete with the lively Spanish accent.
He's not a bad singer, either, entrancing the crowd with his solos Trapped, Happy/Sad and Not Today.
While Morticia gives him the cold shoulder, we learn during dinner - when the cast sings the brilliant number Full Disclosure - that all is not rosy in the Beineke camp either. Pugsley (Blake Hurford, one of five different boys that play the role) accidentally gives Alice Beineke a truth poison instead of his sister, and she sings after supper.
Poor Pugsley is desperate for Wednesday to fall out of love so she'll spend more time torturing him and being mean again.
That four-letter word is also a problem for Uncle Fester (Russell Dykstra) as he contemplates how to become one with his new love, the Moon. The show's special effects are put to good use in The Moon and Me, as Fester floats above the stage crooning.
Along with the levitation tricks, the set is impressive with good use of the curtain, while Andrew Lippa's musical numbers embellish this wacky show with a mix of tango, ballads, pop, vaudeville and Broadway.
Love conquers all couples by the end of the show, which ends with one of the best-known lines from Addams' cartoons, when Gomez promises to fulfill his wife's dream of visiting the Paris sewers. "Are you unhappy, darling?" he asks.
"Oh yes, yes! Completely," Morticia gushes.
Whether you're an Addams Family fan or not, you're going to hate (love) it.
CHECKLIST
Getting there: Air New Zealand and Qantas fly to Sydney.
Other activities: Australian Museum; Two Feet and a Heartbeat
Find out more at Australia.com
•Carol Smith travelled to Sydney as a guest of Destination NSW.