Malaysia is the world's most Muslim-friendly holiday destination, writes Kate Shuttleworth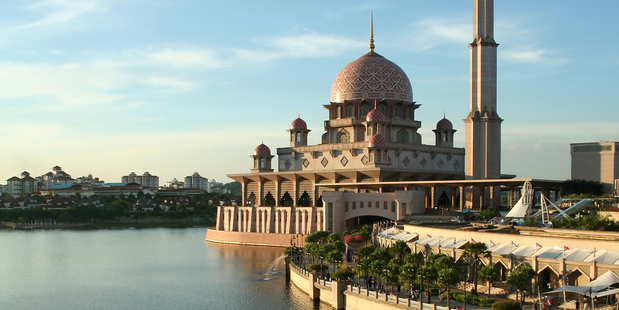 Kuala Lumpur, or "KL", has moved on from just being a stopover for travellers en route to Malaysia's tropical islands of Penang, Langkawi and Borneo. It's still clearly a shopping destination, but there's cultural richness to KL that shapes the backdrop.
Malaysia is a Muslim state and KL has become a top destination for Muslim travellers. It's now ranked the most Muslim-friendly holiday destination in the world; Egypt is second, followed by the United Arab Emirates, Turkey then Saudi Arabia.
Malaysia has quickly become a cultural travel destination. Muslim travellers here tell me they like a holiday to be completely worry-free when it comes to halal food and finding places for prayer.
I check out two of the key places Muslims visit in KL, one being the National Mosque on a Friday afternoon. This is the one day of the week when half of KL has left work early to go to the mosque before the weekend kicks off.
An expensive hour-long taxi ride later and I'm dropped off nearby and have to walk for 20 minutes to find the mosque. As I round the corner I see cars, motorbikes and scooters scattered around its outskirts. It's prayer time and if the rows of shoes are any clue to the number of people inside, this is the busiest prayer time of the week. As I look up to the second floor of the outer mosque I can see hundreds of men squashed against the walls.
Despite catering to up to 15,000 people, the mosque is immaculate. It has a 73m-high minaret and a concrete main roof in the shape of a 16-pointed star. It's pristine, peaceful and calming.
The main roof covers the complex like an open umbrella. The floors are white - in fact there is a lot of white with the occasional splash of bright blue. Fountains and waterways create a serene atmosphere. After prayer time non-Muslim tourists are given bright purple gowns and a headscarf to wear while they trot around. Even if you do stand out a bit and the outfits look a bit Obi-wan Kenobi, the experience is worthwhile.
Nearby is the Islamic arts museum. The architecture alone is well worth the entrance fee. The four floors are whitewashed with glass-sided inverted domes through which light pours, illuminating ancient scrolls and manuscripts, embroidery, weapons and mini models of mosques from around the world.
How Islam has manifested itself in Malaysia is illustrated through batik cloth, textiles, jewellery and ceramics. The museum also has a section of Islamic artefacts from other countries.
But KL is not just about Muslim culture; other cultures coexist here. In a limestone hill on the outskirts of the city, the Batu Caves are a triumph of Hinduism. This is the most popular Hindu shrine outside India. I walked up 272 steps beside a 42.7-metre gold statue of Lord Murugan. It took 300 litres of gold paint from Thailand to cover the immense structure.
I clutch my camera and iPhone close, keeping a keen eye on the monkeys that sit on the railings. They are crafty and fast - tourists are warned not to have anything food-related on them and to watch their belongings.
ISLAM IN MALAYSIA
* Islam is the most widespread religion in Malaysia, 62 per cent of people are Muslim, around 17 million people.
* Sharia law applies to Malaysian Muslims, but is restricted to family law and religious observances.
* Each of Malaysia's nine states has a constitutional Malay monarch who acts as the head of Islam for each state.
CHECKLIST
Getting there: Air Malaysia flies six times a week from Auckland to Kuala Lumpur.
Online: iamm.org.my
* Kate Shuttleworth travelled as a guest of Tourism Malaysia.